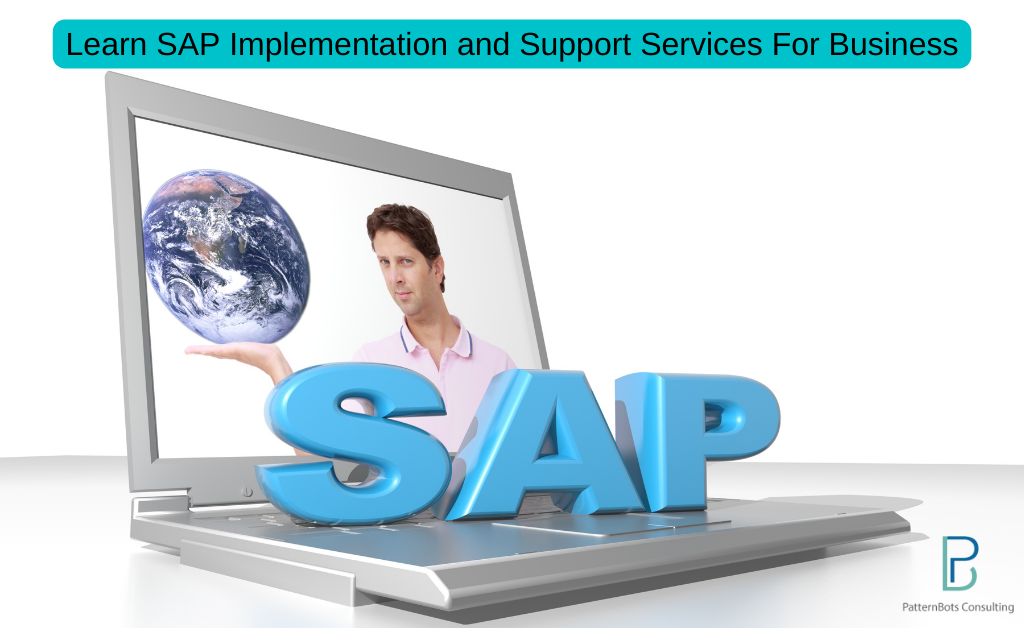 SAP ERP is a highly flexible and intelligent solution for your business as it can transform every aspect of your business virtually. As a certified SAP consultant, PatternBots has in-depth expertise in SAP implementation services, and it can help you harness the true value of your investment with the real power of innovation. Our agile methodologies, underpinned by SAP best practices which can be implementation, consultation, application management or SAP data support, can bring digital transformation within your business with the full force and lead you towards an intelligent future.
Patternbots is a leading SAP solution provider giving service across the globe and enabling transforming the business to intelligent enterprises. Our experienced experts are well versed in providing end-to-end SAP consulting, implementation, and support services and help navigate complex ERP transformations with confidence. Trust Patternbots if you are looking for world-class experts that will help you unlock your business potential.
Business benefits of SAP implementation and support services
We deliver an integrated view of the business ecosystem under budget and on time without disrupting business operations.
Reduce workload and increase productivity
To adapt to disruptions, we enable agile responsiveness.
Improved business planning 
Multiplies sales and ROI 
Our offerings
SAP application management services
SAP business analytics
SAP C/4 HANA
SAP value assurance
SAP advance deployment
Cloud professional service
Data management and landscape transformation
Today, enterprises depend on technology-based systems for business expansion, but legacy systems lack scalability and deter growth. Our client's overly complicated and outdated architecture was a primary reason for business agility and growth. We help them integrate their legacy systems with a new tech stack to unleash the potential for innovation and maximum scalability. We helped our clients seize every means of sustainable growth.
Key challenges which we addressed of clients
To grow free in today's competitive landscape, a business needs newer, faster, and more efficient IT systems. Our client's legacy system was hindering their growth and ambition to expand in markets. They wanted to penetrate a new market and hit sales, but their legacy system became a major drawback. It was increasingly inefficient, time-consuming, costly, and failed to support exponential growth. Their business required new IT systems to enable modernized shop floors for optimum production and growth.
Our client's scale of the operation was highly discrete with no real-time analytics, tracking, or monitoring. Managing the manufacturing process became challenging. The lack of supply chain visibility and management hindered informed decision-making and negatively impacted productivity and resilience. This puts business investment at risk.
Our vision of spectrum towards client's problems
Our client was looking to expand and capture new market revenues. Their legacy system was not able to support their expansion plans. They look for our support for their expansion plan to modernize their legacy systems. We analyzed the complexities of the existing systems and developed a strategic roadmap to fuel the transformation. We chose SAP's intelligent ERP to increase efficiency, resilience, and adaptability to meet challenges to provide end-to-end business processes. We also provided a high-quality digital mobility experience by simplifying shop floor data management and optimizing productivity.
Our solution ensured blazing fast performance, dynamic UI experience, and a higher level of reliability. Implementing optimized processes influences strategic decision-making and steers the business towards continued success.