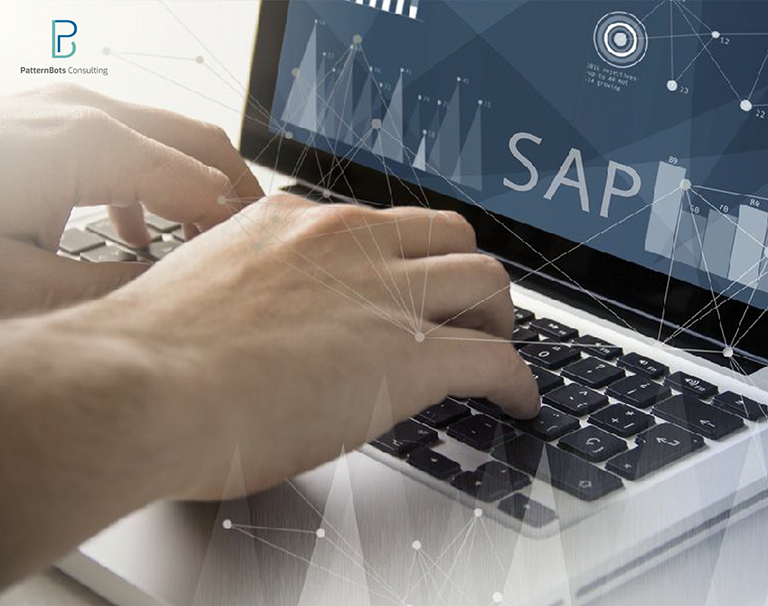 Accelerate performance and clear business through PatternBots SAP consulting. SAP ERP service is one of our leading services, and we provide experts for your needs. Our team of experts advice implementation, maintenance, SAP solution, merger and demerger.
Our experts suggest and make the best proposal from our extensive catalogue. We begin with consulting service with a complete focus on appropriate solution selection as per need and optimal implementation strategy. Our consultant analyzes each customer's situation and meets the needs.
In this digital era, it is very important for organizations to implement consistent solutions. Being a SAP consulting company, we assist you to meet daily changes and challenges for your organization with pre-defined latest tools. We help your company to deal with the developing requirements of your business and allow you to enjoy everlasting consumer experience. With ample experience in SAP consulting services we assist, optimize and convert your app to bring desired results to your business.
Benefits of SAP consulting services with PatternBots
Drive innovation with new tools in business
Boost business transformation
Generate the best performance being highly collaborative
Prepare you for growth by building a strong IT infrastructure
Our SAP consulting services-
SAP-Project Management
SAP- support across modules
SAP – Implementation, Upgrade and Rollouts
SAP – platform merger and de-merger
Listed top customer needs and SAP solutions
Management procedure for sales, clients, invoicing and issuing improves.
SAP solutions optimize the management of the complete supply chain.
Demand, planning and production process gets improved.
Quality management process checked thoroughly (purchasing raw material/ goods or production process)
Financial management improvement and treasury planning
Cost analysis tools implementation improvement
SAP provides tools for monitoring and planning of facilities maintenance
It implements tools for information extraction and detail analysis and monitoring of business development
PatternBots consulting services help the customer obtain a competitive advantage and sustain it over time.
Now get more than what you think from PatterBots. It is time to manage your resources profitably. We provide
Custom application development service
Flexible solution and services
Adapt to your budget
PatternBots area of expertise and SAP Consulting and Services
SAP Application Management & Enhancement Services–
At the cost of hiring additional full-time resources, we work at the fraction of cost and help a business get the most out of the SAP system. Our team gives day to day support to clients.
We have years of experience implementing a wide range of SAP software. We ensure your organization is on track and operate with a clear objective that your SAP implementation went successfully.
It is hard to find highly skilled SAP consultant and project managers. We provide customers with highly experienced and most qualified SAP consultants through our substantial network. These skillsets help in augment internal support.
PatternBots management consulting practises offer performance benchmarking to roadmap development. Single focus is to enable clients to improve key area of business by changing variables as possible.
Our only objective is continuous improvement and for this, we constantly work with customers and improve processes and maximizes the return on SAP investment and performance goals.
Conclusion-
Find out more about SAP consulting by contacting us at (PatternBots ID) and integrate your end-to-end business processes and fuel business growth with world-class SAP ERP services designed and budgeted as per your requirements.