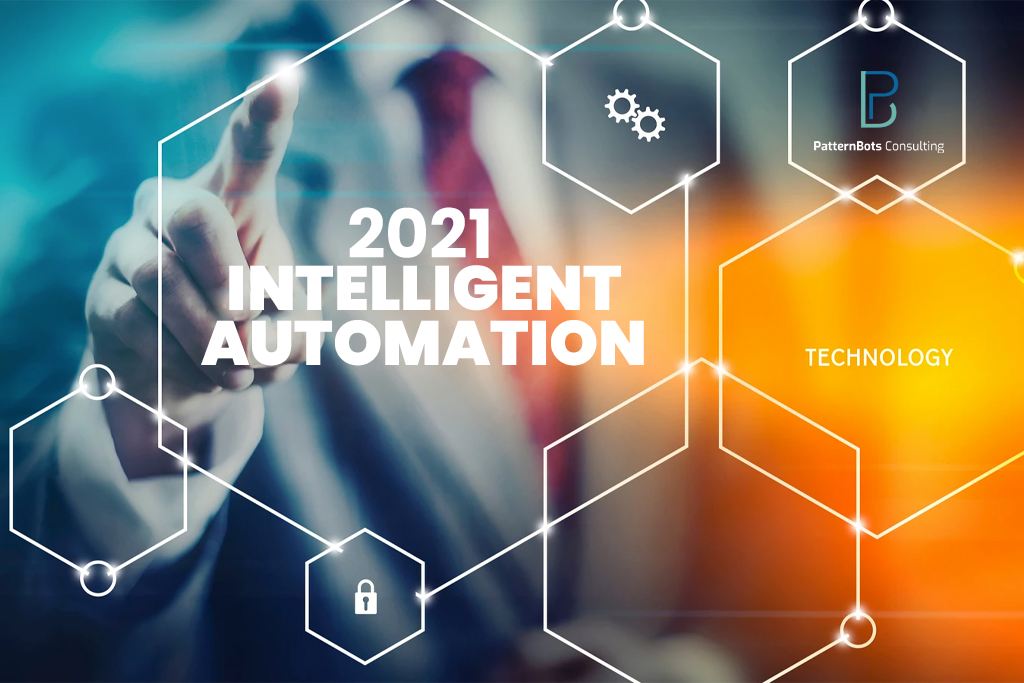 2020 has been a year of Intelligent Automation adoption. A World Economic Forum survey shows that over 80% of business executives are planning to digitise their work process and install new technologies. And 50% of employers are thinking of automating some roles in their companies.
It is the time when the Intelligent Automation Industry is maturing and evolving faster than ever. Leading vendors are thinking to include machine learning integration, low code app development, and document processing.
The public and commercial companies which were holding back are likely to start automation journeys in 2021.
Profound impact on future enterprises by AI and Intelligent Automation
In the era of digitisation, businesses now have access to every sort of data and technology. The new technologies like machine learning, vision technology, artificial intelligence have brought digital transformation as companies can now automate their workflow efficiently.
With more advancements comes visible improvements in performance and productivity. We can now envision holistic digital transformation brought by Intelligent Automation which combines AI, ML and RPA. Create smart business processes and workflows that think and learn on its own. As per Forrester predictions, the RPA (Robotic Process Automation) market will reach US$2.9 billion in 2021.
Let's check what 2021 have in store for Intelligent Automation. Here are the key trends organisations are leveraging from Intelligent Automation.
Focus on total value rather than on pure savings
Before solely focusing on savings, organisations should focus on operations and determine and prioritise the process of automation. The need for business resilience and risk reduction is essential, along with driving efficiency.
Long-tail of digital processes
There are long-tail digital processes in every organisation that are never turned to automation because of high automation cost or low effort reduction. The low code automation development and reduced automation operating cost will increase automation process adoption in the future.
Get next-level business workflow through RPA.
We usually use RPA to access legacy systems where APIs are insufficient or unavailable. RPA can streamline the business as it works as an effective and affordable multiple systems for realigning businesses actual information needs. Many B2B companies are expected to harness RPA capabilities to create high-value workflows. The global RPA software revenue will top US$1.89 billion in 2021 as per information by Gartner.
Cloud migration
Switch to the cloud as pandemic has shown us the need to operate remotely and reinforce the value of scalable cloud migration services. Vendors are moving towards cloud-centric automation platforms. We expect a number or organisation will move from on-premise automation to cloud. The key benefits of migrating to the cloud are increased scalability, reduced time, and reduced ownership cost.
5G data wave
The 5G provides customer speed and greater connectivity. This advancement has made companies capable of transmitting, gleaning and assessing large amounts of data to power business strategy and decision making. Use data intelligence techniques to turn unstructured data into structured data assets. Intelligent Automation is accepted as the most widely understood solution in 5G transmission. It will play an important role in achieving data classification, sentiment analysis and content extraction from key documents.
Fixing automation target
In 2020, many organisations recognised the importance of Intelligent automation. The role played by automation is delivering operational savings, managing demand changes, and improving resilience. Previously process automation was reactive and opportunistic, but the trend will track the level of automation. Management teams will be able to set targets by setting benchmarks of the percentage of automated processes.
Wrapping up
The global workforce is adopting Intelligent Automation faster than expected. It is becoming a business imperative, and 2021 is the year in which organisations will embrace automation and drive tangible business outgrowth.
If you need help migrating your business to clouds, click here and find more about our services and discuss it with experts.