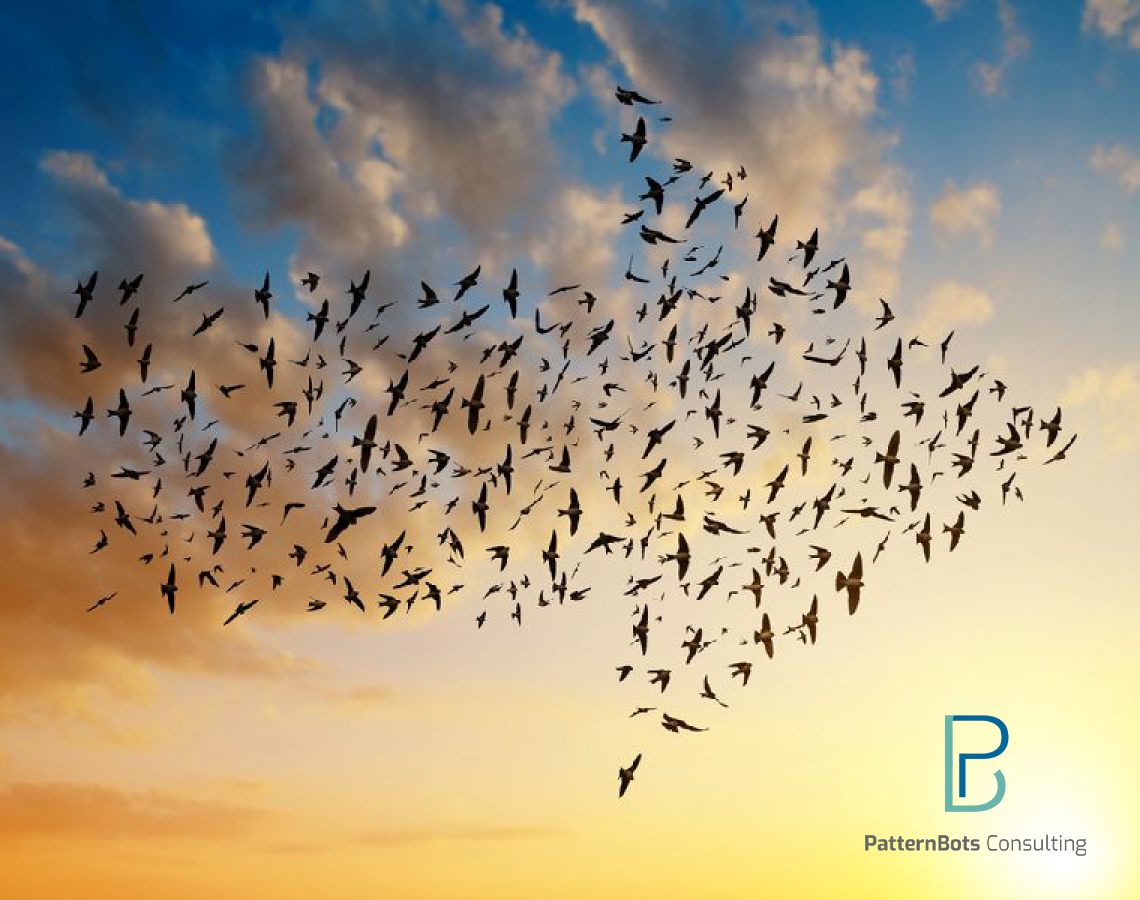 What is cloud migration consulting?
Cloud migration consulting has become a new normal. It is a process where an organization's digital assets, resources, services and data are deployed in the cloud. It is the process of shifting from one cloud provider to another and can also be known as "cloud-to-cloud migration".
With the growing demand for agility and flexibility, companies are shifting their traditional in-house IT system to cloud. This help gains efficiency, profitability, and gives multiple benefits to the company. Moving a business to the cloud ensures business continuity and scalability.
As a cloud storage provider (Azure, AWS, Google) patternBots a cloud migration company helps you to reduce costs, streamline business process and gain competitive business advantages by building, designing and managing new or existing cloud infrastructure. We provide end-to-end cloud storage service from cloud migration to cloud security, DevOps automation to managed services and modernization, simplification, & automation.
Benefits of cloud adoption with PatternBots
With cloud computing, DevOps practices become easy. Software and application become more structured task than usual manner. Setting up servers and installing required in OS is eliminated by cloud service. This helps enterprise jumpstart server and resource setup.
Infrastructure setup and related network complexities are reduced by cloud services. By launching necessary services, it sums up specifications and requirements. This saves time and helps a business grow.
Downtime concerns in system and security monitoring is done by specialist cloud services. It saves time and energy in checking every element/ application.
It ensures cloud security through cloud computing. It keeps hackers out of your data and apps. Security is taken a step ahead by deploying automatic security updates. It keeps data safe from many vulnerabilities.
Investment wining services
As per the necessity, it allows the user to increase or decrease usage and it also helps cloud providers provision auto-scaling. This help you save investment and guide in allocating costs as per requirements. It prevents downtime.
Intensify key metrics logging
Backup and logging services keep you alert about what went wrong in an application at the time of the outage. Backup helps you stay with flow and does not affect things because of an outage.
Our cloud migration process-
A ten-step cloud migration process that PatternBots follows:
Internal Network Assessment
Business Operations Assessment
Cloud Framework Creation
Application Installation
Data Compatible Cloud Testing
Cloud Adaptability Training Sessions
Cloud Environment Functionality Test
Cloud-based Exchange Platform Setup
Cloud-based Data Migration & Storage
Live Cloud Computing
OUR SERVICES:
Feasibility study
Cloud and DevOps Migration
Modernization, simplification, & automation
Why clients choose us?
Agile cloud migration project and delivery methodology.
Collaborative, transparent and communicative client-focused approach
Competitive rates for cloud migration experts and consultants
A cross-functional team of experts based in the (countries/places names)
Experts at Google Cloud, Amazon Web Services and Microsoft Azure
Google Cloud Partner & AWS Consulting & Systems Integrator Partner
In-house, front-end experts: Business Analysts, UX/UI Specialists & Designers
Project plans designed to speed up your return on investment
Proven track record of successful project delivery
Thorough quality assurance testing before "Go Live" events
How PatternBots helps?
PatternBots skills and expertise helps in delivering timesaving and friendly cloud migration solutions to different customers. Our unique and systematic cloud migration process starts after a proper assessment of the client's requirements. We thoroughly study and understand the organizational setup, pattern of information exchange, existing infrastructure applications and reasons for cloud migration. PatternBots expertise is unrivalled in the market and comes with professionalism. For more details, please contact us at [email protected] or drop your queries in the comment section below our experts will contact you soon.