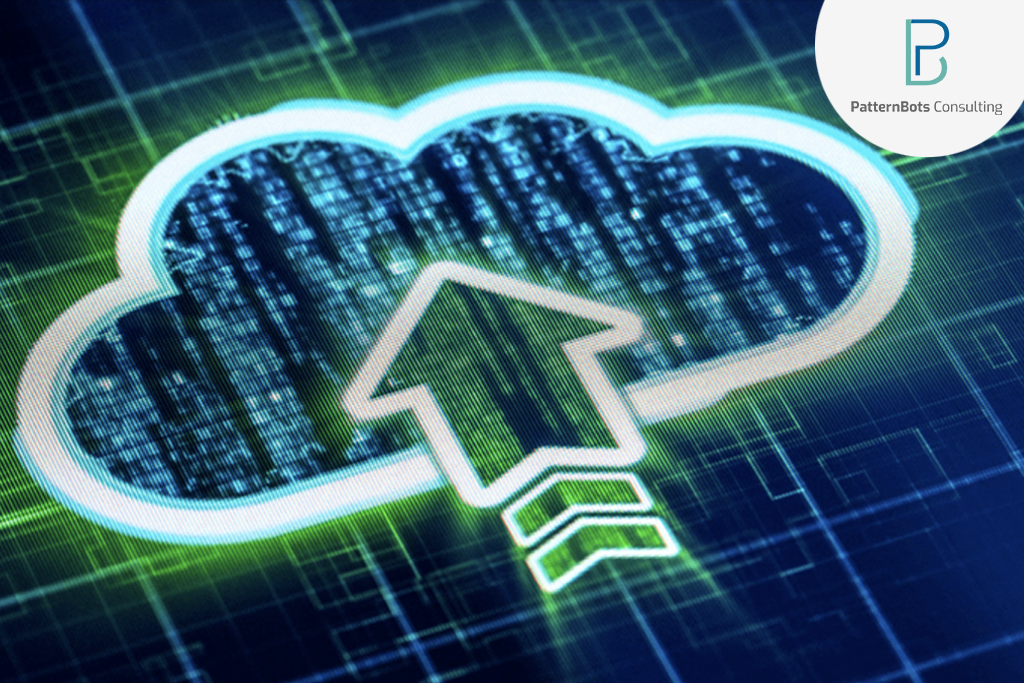 Lift and shift cloud migration
It is the most simple words with an underrated level of complexity for quick and secure cloud migration. If migrating to the cloud was easy, most companies would have already done it and above all do it themselves. If you are looking for a lift and shift with aspects of modernization, any cloud migration form can be complicated if you extend for the best results. At PatternBots, you find a level of complexity that can soon become significant.
Cloud migration ecosystem has a vast array of tools and many vendors. Now choice here comes with rabbit's hole, i.e., more complexity and level of expertise usually ignored by many companies. At PatternBots, we will take the pain of migration and simplify the process and deliver real value service to our customers. Our top priority is to provide top cloud service quickly, safe, and secure.
We take care of delivery, and migration to cloud platforms across public, healthcare, and commercial sectors. We work closely with customers to support migrating their existing workload to the cloud. This lift and shift to Azure or AWS involve virtual or sometimes physical machines. We optimize clients' existing services to align better working with cloud and redevelop the older applications to become cloud-native.
Cloud data migration delivery simplified
As a leading delivery partner and provider, we have firsthand experience in delivering combined benefits of cloud migration and digital transformation. Our solutions are based on a modern approach concept as we focus on delivering continuous integration/ continuous deployment on cloud platforms. The modern approach process helps us deliver value quickly in an agile manner.
If you are in your early stage of transformation or you are looking to move to the cloud, then we are here to help. Our expert architects help you articulate your cloud business case and help you learn how to unlock cost savings in the cloud.
Here is the insight into how we simplify the delivery of cloud migration.
PatternBots delivery approach
This is a standard cloud migration process diagram, but when we add modernization and optimization to existing workloads, the work will parallel with the broadened delivery. In certain cases, companies add modernization in later stages. Either way, PatternBOts work with your team to refine the approach and works best for your business.
We don't focus on building overly complex project plans, but we work closely with the team to build a delivery timeline that meets all the aspects which matter to you. We foster strong relationships with business and technical stakeholders to reach the delivery phase swiftly in later steps.
This step helps us better understand your IT estate. Achieve pain-free migration to cloud by driving your application stack, server and network infrastructure to the business streams. We help you build a full picture of your assets and support a successful migration. It is essential to work closely with business owners to fully understand their requirements, user acceptance testing, and a migration plan that works for everyone.

The migration plan will be created in the draft and refined from this phase as we progress towards the migration. This helps minimize risk, and we will use this phase to understand, optimize and modernize at the granular level. We get a clear picture of how the application works and maybe transformed into cloud-native architecture.
The information gained from the discovery phase helps architects design a cloud solution that aligns to your requirements. We will develop a high-level design for your technical team and sign it off before starting the build phase through insights. We will upskill your team by promoting them to use modern tools and techniques and manage the platform post-migration. We work closely to ensure the task is done right as the design stage is the key part of the journey.
Over the last decade, we have successfully delivered several cloud projects, and Patterns Bots has a cache of automation to provide the building of secure cloud landing zones. To rapidly build cloud infrastructure, we use infrastructure-as-code, which is faster than traditional practices. We rest assured that we will build the right cloud infrastructure for your organization by aligning both the practices and agreed design principles.
We will migrate your on-premises workloads to the cloud fast and secure so back off from a tradition agreed migration plan. Our team starts with pilot migration and allows your team to be involved in the process and validation of functionality after the services are pivoted up in the cloud. Once the pilot wave is signed off, we will migrate your workloads in agreed waves with a local group of applications moving together as per the plan. The planning cannot be understated as it is the leading migration phase, and this planning is the key priority for the delivery manager. Our core principles underpinned these phases, and we weave all in one, i.e., things we do are security, iterative, delivery, stakeholder engagement and customer enablement.
Customers have varied levels of requirements and complexities in their IT and applications estates, and thus two cloud migrations are never the same. We make your migration transparent, seamless and less complex as possible. Modern architectural principles alongside delivery tooling such as JIRA is used to facilitate teamwork in an agile manner. Similarly, we enable DevOps in cloud migration and in all cultures of our work to develop and empower customer IT teams. Successful enablement is in having members join your team and our cross-functional teamwork side by side.
Lift and shift of data to the cloud have become a necessity. Security features and quick migration is creating a huge demand for service providers. Modernization is not simple and doesn't come for free. It is a leap of capability and potential, which it adds to business value. If you are looking to migrate your data to the cloud or lift and shift traditional data, then visit Patternbots.