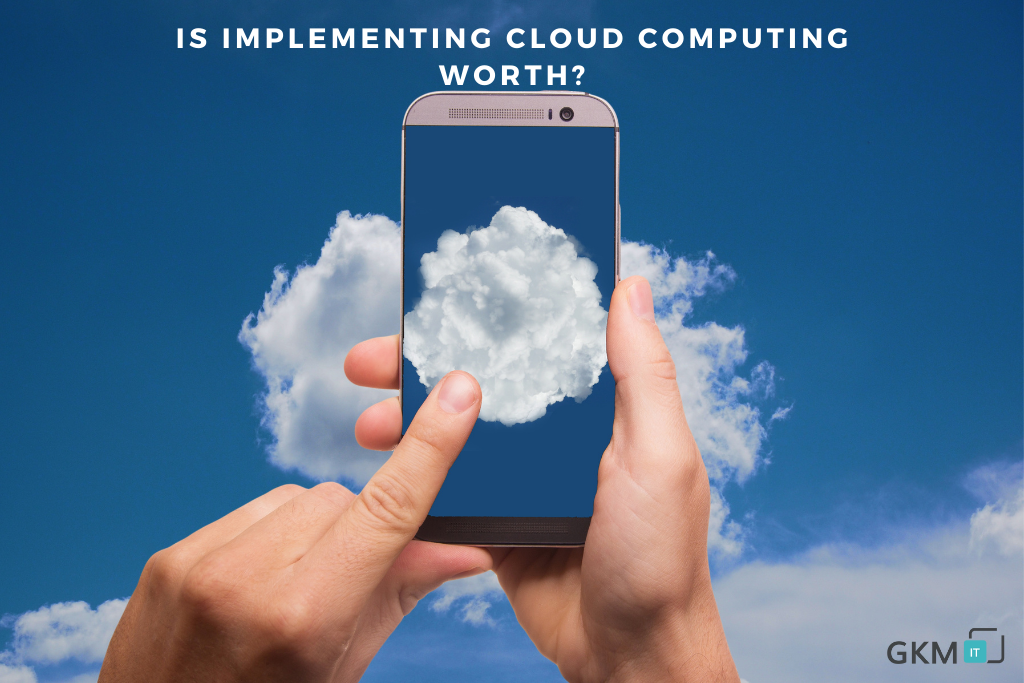 Cloud computing solution is blooming in the market with an expected reach of $623 billion by 2023. The majority of IT companies are already in favour of cloud apps more than on-premises ones and in this non-IT organization are not behind. Over 80% of software development projects use cloud technologies.
In this blog, we would like to share the insights on options you have while developing and deploying cloud applications and what benefits you can reap using cloud solutions for your business.
The deployment question- Public, Private or Hybrid cloud computing solutions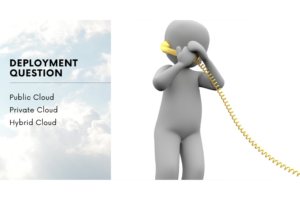 Public Cloud
A cloud service provider offers resources such as storage, monitoring capabilities and networking capacities, or virtual machines to multiple customers on a subscription basis or pay-per-usage model.
The public cloud service provider handles management and maintenance of cloud servers, storage, virtual machines and other resources and takes responsibility for all.
When it comes to the public cloud, one thing which comes to mind is insecurity and inflexibility because of its multi-tenant nature. The right tenant isolation makes the public cloud flexible and secure and even safeguards the most valuable information.
Private Cloud
Only one company or we can say private cloud is designed to be used exclusively by one company. The important benefit of using a private cloud is a high-security level which ensures by installing a firewall system and hosting the cloud within isolated work.
If you are a mid-sized business and don't have a huge budget, then deploying solutions and creating a private cloud may be expensive for you. It is costlier than deploying in a public cloud. The management, maintenance, and updating of data centres, hardware & software lie on your in-house team. But there is a way through which you can make the burden easier on your team by using services like HPE GreenLake that deliver hardware capacity on-demand with pay-per-use billing.
Hybrid cloud
It is a mix of public and private cloud services. Hybrid cloud allows services to organisations that don't need on-premises presence but can deploy in the cloud with all advantages. As compared to the public cloud, the hybrid cloud provides more agility and doesn't fully depend on third-party providers. Hybrid cloud provides a unique approach to data security as you can store your data in an isolated environment and same time can use the public cloud for data backup and recovery measures.
The main challenge of this deployment is the need to ensure a stable connection and smooth data transfer between private and public clouds.
Let's understand the terms and their use IaaS, PaaS, SaaS, FaaS.
IaaS
Infrastructure as a service provides enterprises with infrastructure to develop their application in the cloud. This type of cloud computing offers virtual machines, storage, and network services.
With the help of IaaS, companies can avoid huge capital expenditure and pay only for resources they use. What all a company needs is just a few clicks, and any resources needed can be met by purchasing a required infrastructure element. Launch your app fast by choosing IaaS.
PaaS
Choose a platform as a service besides cloud storage and you will get ready-to-use tools for developing, configuring, customizing, testing, and managing applications. Such tools are database, application integration, or AI services.
The PaaS model is popular as it cuts the coding time, reduces time to market and overall software development expenses.
Serverless model
Achieve quick development and easy scaling through serverless models. Since the cloud executes application code without the need to install anything, there is no need for virtual machines.
Serverless deployment is financially efficient, as cloud providers charge the exact amount for computing resources needed to execute code and not for virtual machines. Maintenance costs are also low.
SaaS
Software as a service model is based on subscription and is centrally hosted in the public cloud. The companies don't need to build anything from scratch, just have to find pre-built solutions that can be configured and customized as per business needs.
SaaS covers a wide range of business needs which includes marketing, accounting, sales, HR, and etc. Popular examples of SaaS products are Salesforce, Microsoft Dynamics 365 online, and office 365.
Reason why companies choose cloud computing solutions?
Let's check why companies choose cloud computing solutions for their business.
Outscaling is one of the significant reason why companies are going for cloud app development. It means depending on load, the number of cloud virtual machines automatically changes. Be careful at time of pay as not to pay for resources you never used or for using more than actually needed.
PatternBots experience proves auto scaling works wonders for businesses. Our team developed a billing-as-a-service solution to meet international payment processes. A highly scalable solution automatically scales from using 2 to 50 app servers depending on the load. This helps make a sustainable, scalable and auditable billing system
Instead of writing custom codes, cloud computing makes up development faster and allows for less use of human and financial resources. Cloud migration reduces maintenance costs and manages the application efficiently. No additional equipment is required when the business starts to grow.
Access to advanced technologies
Cloud service providers deliver a wide range of service-based cutting-edge technologies, such as AR/VR, blockchain, machine learning, and IoT. It continuously works on new services. For example, Azure offers a Machine learning studio, while AWS provides an Amazon SageMaker tool for quick machine learning model deployment.
Choose PatternBots for cloud computing for your next project.
Cloud computing proves highly beneficial for business. You should never underestimate the power, knowledge, and competence needed to implement such solutions. Your team needs to be proficient in DevOps and knows how to work with AWS, Azure or Google cloud platforms and establish cybersecurity measures.
If you don't have an in-house team with such competencies then contact the PatternBots team.