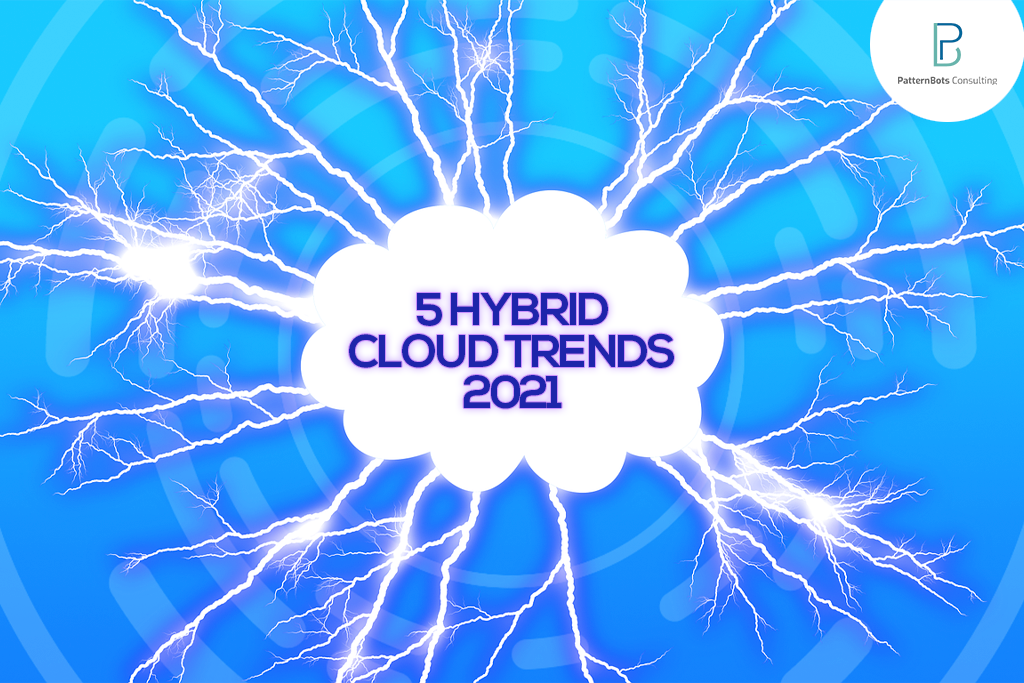 Hybrid cloud is the future of IT. If you ask a roomful of people to predict the future, you will hear about robots, flying drones, and space travel. And if you ask from a group of cybersecurity people, you will hear them talking about the hybrid cloud! Yes, exactly, you heard right.
The cloud has been pitched as a one-way choice for a while. Get it as fast as you can. The sudden shift to remote work has supported a lot of momentum behind digital transformation. The 2020s sudden shift added support to transition by uptake of cloud services.
While the complete focus goes on the public cloud, it does not completely capture the maximum organization's hybrid reality and IT portfolios.
The journey from the data center to hybrid cloud
Most respondents, almost 91 per cent, agree that hybrid cloud is an ideal IT model for digital business climate. And nearly 80% agree that hybrid cloud cast a positive impact on their businesses.
Escaping from a traditional data center will take time. Though facts show, a hybrid cloud computing is the future of IT operation model. Around 41% of respondents rely on traditional data centres, and only 18% uses hybrid computing. Transitioning to the hybrid cloud will increase reliance on private cloud-first. Later it will be on public multi-cloud environments before hybrid infrastructure adoption.
2021 hybrid cloud trends
In 2020 we expected the hybrid cloud computing status to get more cemented as IT leaders and organizations are becoming more intentional and strategic about hybrid cloud architecture. 2021 comes with five hybrid cloud trends that are worth monitoring.
Go-to-IT-infrastructure model
Plenty of companies accidentally adopted hybrid computing models, but now they realize that it affords greater strategic control over what runs where.
Infrastructure choice is a bimodal decision- public or private cloud. In the future, it is expectS a growing focus on developing smart hybrid computing strategies which maximize approach benefits. Essentials like resource utilization, cost optimization, application modernization, roadmaps, stronger security and many more need to be included in plans rather than abstract benefits.
2020 witnesses increased adoption of cloud services due to added shift to remote work. Organizations are still puzzled and left to ask themselves how to make the best use of the investment they achieved. This gives a tremendous opportunity for businesses to embrace hybrid cloud reality. We witnessed businesses take advantage of the strategic implications of a hybrid approach. This approach balances costs, performance, compliance, security and governance requirements.
Cloud platforms are self transferring to hybrid.
The rush to the public cloud is likely to ebb in the coming years. This will happen because organizations no longer need to move to the public cloud to achieve benefits. They can now gain similar benefits in their datacenter. As per Drobisewski, any borders that existed for cloud technology and that are too widely accessible should be broken down. Numerous technology providers are delivering innovative capabilities of the cloud to the customers when and where needed. They are providing this by extending platforms in an infrastructure-agnostic manner to work across hybrid environments. The lift and shift approach to cloud migration is quite different. The application is moved from traditional data centers to cloud platforms with little changes, or underlying code dependencies will lose its importance as a hybrid computing continues to mature, and companies can achieve their goals. While considering lift and shift to the cloud cost savings play a key role. There are more options in terms of matching the right workload and environment. The lines are blurring between the public cloud and the data center.
Workload environment- a major priority
Forward-thinking organizations are better able to match workloads based on a range of criteria that matters to them and which suits the best environments whether cost performance, compliance, skill sets, industry-specific needs and many more.
We will hear more about repatriation. We will see shifting from public back to private and for poor candidates for public cloud migration. The maximum organizations are moving their workloads back to a private cloud, but this doesn't mean they will discontinue public cloud usage. But rather being smart, the applications and projects are chosen to run in the public cloud. That's when we can say the lift and shift approach may lose a bit of allure.
Hybrid cloud adoption through edge computing
Edge is an explicitly hybrid approach to computing and is one of the most important drivers. Companies are ending up with hybrid computing architecture for many reasons. But among all one most important factor is an edge which is increasingly fueling intentional adoption. Edge contrasts sharply with multi-cloud silos. To function effectively, edge gives a consistent platform and management. If data and applications are everywhere, then infrastructure should be flexible and elastic.
Security and cloud-native
2021 is the year in which security strategies will be tangible and adapt hybrid cloud reality and cloud-native ecosystems. A new evolution in security is witnessed as the number of microservices-based workloads continue to rise, and cloud-native technologies continue to hold the only means to deliver modern digital capabilities as said by Drobisewski. Security is an intersection of two realities. Security threats remain the same in both old and new. Infrastructure and applications have taken their hybrid path to ensure security.
Conclusion –
Zero trust security strategies are an increasing norm in the modern IT world. In general, the security direction needs to shift from "Let's figure out what went wrong" to "let's build security from the outset". Though every organization will not adopt this idea, this indeed is worthwhile. Hybrid cloud proves to be a robust solution which combines the best part of multiple cloud deployments that fit an ever-changing and complex IT environment. It also provides leverages when the need arises without exposing most of the data to the public cloud.
Hopefully, we have helped you unravel the trends and why it is an increasingly common solution. Let us know if you are using hybrid clouds and what trends you see in 2021. Also, check our cloud migration services. 
Thanks for reading.