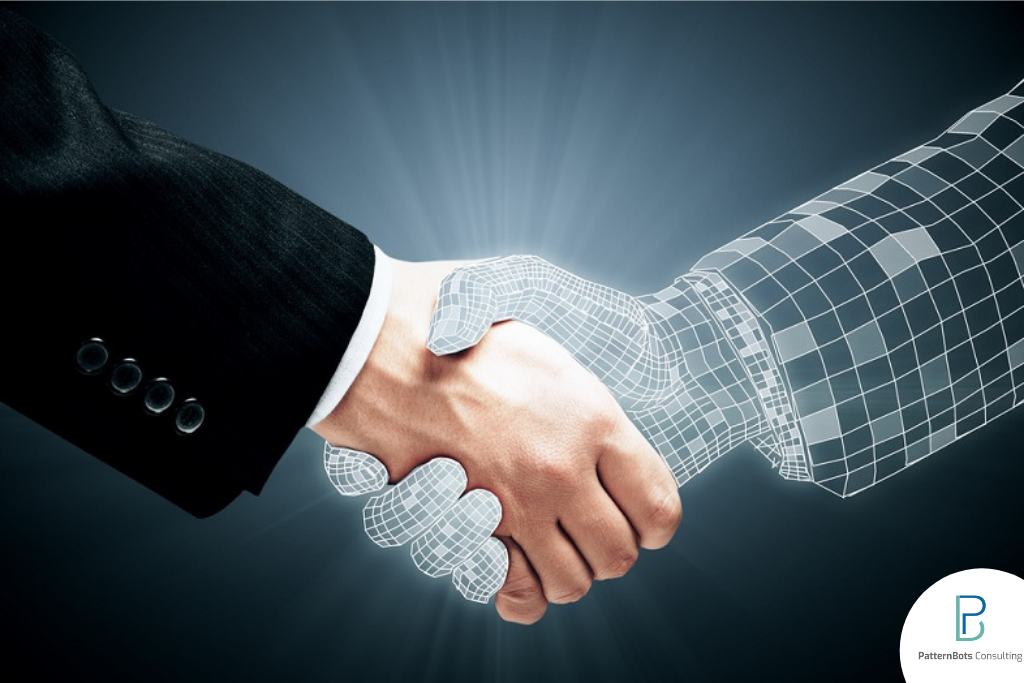 Significant lift and shift in data are unraveling the current business environment. As time is passing the face of working and speed is accelerating further. What lies beneath the core of this massive technology transformation. What are factors or technology trends impacting businesses or which are altering business operations?
Imagine the post pandemic world: the crisis is over, but the model of business and consumers will never be the same. People are now prone to the digital and remote world and expectations are changed completely. The main tags of 2022 will be digital nomads and the one who believe in sustainable development. The human experience during the corona period led people to experience digital transformation.
Through this article we will discuss the top technology trends impacting businesses in 2022. These trends are highly anticipated and leave a massive impact on businesses for years to come.
Trend 1: The pharmaceutical industry revolution:
Advance corona test and vaccines!!
Corona virus has revolutionized the pharmaceutical industry and now we have learned to upgrade and test drugs faster and easier. Traditional clinical trials is no more proactive. It is transferred to a virtual platform. Consultation and data collection is all online. Such transformation has brought magic in the way we see before.
We witnessed how fast Covid-19 test appeared and the vaccines like Pfizer, Mordena and AstraZeneca took over the world.
In 2022 we will witness more new technologies in case of coronavirus tests and vaccines.
Trend 2: Remote and video conferencing
Telecomputing and video conferencing is my new favorite. The demand has skyrocketed after the pandemic and it will continue even after 2022.
Zoom has become a symbol of the pandemic founded in 2011. Though there are many other video calling options like Webex from Cisco, Teams from Microsoft, Google Hangouts, GoToMeeting, and BlueJeans from Verizon.
In the field of remote working many newcomers have shown their skills. Startups Bluescape, Eloops, Figma, Slab and Tandem have come up with superb collaboration solutions. With such mastermind help you can create and share content, communicate, track project solutions, train employees and organize virtually effectively. These tools help in collaborative learning and documentation. It helps create virtual offices and imitates regular ones and can give you office feels while staying at home safely. Now communication and interaction have become a lot easier and efficient.
Trend 3: Contactless delivery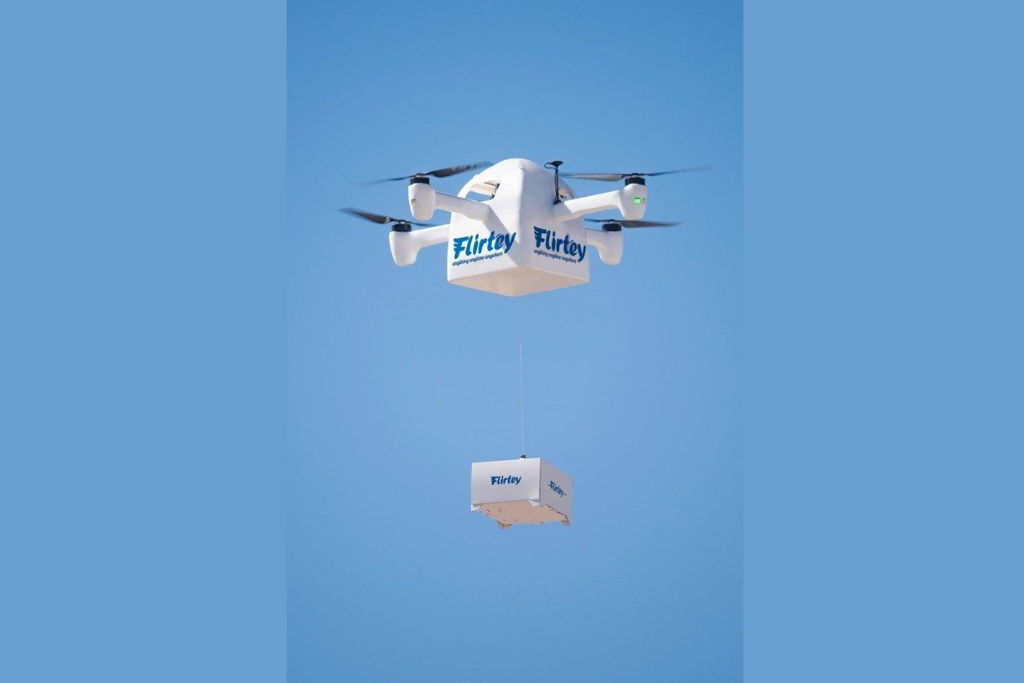 The popularity of contactless delivery has grown by 20% in the US, people want minimum physical contact and this has become a new norm. This type of service is provided by DoorDash, Postmates and Instacart. Uber Eats and GurbHub has also expanded their plan of contactless delivery even after 2022.
In Wuhan city of China, Meituan is the first company who started providing contactless delivery. Now it uses drones to deliver groceries to customers and this tested technology service was launched recently.
Trend 4: Prosperity in telemedicine
Everyone wants to reduce the risk of contracting the corona virus in the healthcare sector. Many private and public clinics have started offering telemedicine services to their patients. The doctor and patients communicate through video chat, artificial intelligence and conduct diagnosis using photographs and this is promoting contactless delivery.
There is a tremendous rise of 50% in American patients who are switching to telemedicine from the pre-pandemic period. IHS technology believes the number will reach 70 million soon. By early 2022 the forrester Research predicts the number of remote reception will reach a billion soon.
Trend 5: Distance learning as a part of new education system
The coronavirus has changed the face of the education system. Everything has come online and now more emphasis is put on the education system. During the pandemic 190 countries closed schools and universities and about 1.6 billion faced this new reality.
School, colleges have switched to video conferencing classes. Many educational institutes are advised to partially leave the remote area even after reopening.
Some of the best online learning platforms are Chinese 17 zuoye, Yuanfudao, iTutorGroup, American udacity, Coursera, Age of learning and Outschool and Indian Byju. During the pandemic this platform served the whole world and helped the world continue work by 2022.
Trend 6: Robotics adoption trends
SMB's can't afford large, complex robots as these technologies might create issues like space, personalized experience, expensive and payback period to justify investment. The modern era of collaborative robots is a game changer for small manufacturers and gives them the opportunity to compete effectively. It is offering new opportunities to employees and improving work safety. As per records 3Q 2020, more than 2.7 industrial robots are operating in business globally.
Robotics is removing long-standing knowledge of what people can do. In the factory of innovation automation we can witness major areas of growth and this is producing exciting outcomes for industrial and business deployments. Service providers are among robotic task automation, enabling employees to focus on enhancing client experience. Hospitality businesses are deploying robots to make room deliveries to guests in hotels and resorts and even used in residence.
Increasing robotic technology and of robots of any size, form and function make life easier and convenient for present generation and upcoming one. Today robots make up for human limitations and lessen the workload. It allows managers and staff to spend more time on key business tasks. The worldwide robotic technological mass-market continues to expand and affect the lives of billions of people.
Trend 7: Augmented analytic trend
Another significant area among digital trends is augmented analytics. Augmented analytic trend is efficiently advancing business analytics and using robust machine learning and integrating analytical capabilities like data science, process mining, data management, data preparation and business process management. Our knowledge of how we use business intelligence will likely change over time.
As enterprises gain considerable operational improvements the data technology providers are upgrading conventional software applications to boost product and service offerings through business intelligence and analytical solutions. Augmented analytics is designed to upskill employees and help unskilled employees in data and analytics. As per study 74% of businesses worldwide intend to invest in new technologies and especially BI tools like augmented analytics and enhance operational productivity and efficiency.
Gone are the days of laid-back reporting about the past. All we need is to conduct dynamic live updates and evidence-based predictions using augmented analytics. As technology evolve so do self learning platforms and augmented analytics and the way data and information is presented has come a long way.
Trend 8: Rise in micromobility
Due to the pandemic the micromobility market slowed down but by the end it managed to recover. Electric bicycles and scooters are getting trendier day by day and gaining popularity. This trend has proved an alternative to public and personal transport. The market for private micromobility solution is grown by 9% compared to dock times and share economy by 12%
If we talk about examples then Milan, Brussels, Seattle, Montreal, New York and San Francisco have built 30 km of dedicated cycle paths. The UK government announced a ban on gasoline and diesel power vehicles after 2030 and increased interest in micromobility.
Startups are trying their hand in this area. Bird, Lime, Dott, Skip, Tier and Voi are one of the main. There are other companies in China who have mastered this area and has achieved excellent results. Among them are Ofo, Mobike, Hellobike.
Trend 9: Digital twin trend
One of the most fascinating technology trends is the digital twin. It has transformed a number of business operations and most likely to cover the entire in coming years. This functional virtual model of a product, service or business process offers an extensive array of possibilities. Twining concept is pushing the concepts of augmented and virtual reality to new heights. By 2022, almost 70% of manufacturers are predicted to use digital twins and perform scenario evaluations.
Wrapping up
The business implications of these disruptive technologies are vast and compelling. Each technological trend has its own benefits and collective use. AI and IoT is already empowering today's business.
Where large enterprises can adopt new technologies and trends easily on contrary small businesses have limited resources and more challenges. That is why it is suggested that SMB should first do their homework about the necessity and determine the need of particular technology before making actual purchasing decisions and deploying in the workplace.
There is no such thing as one-size fits all and understanding business is the only key to make a good technology purchase decision.
Whether you want to remain relevant or gain competitive advantage or achieve operational innovations or adopt new approaches these technology trends will achieve certain permanence and increase use in the coming years.
PatternBots help you choose the best technology and guide you throughout your various software installation journey.