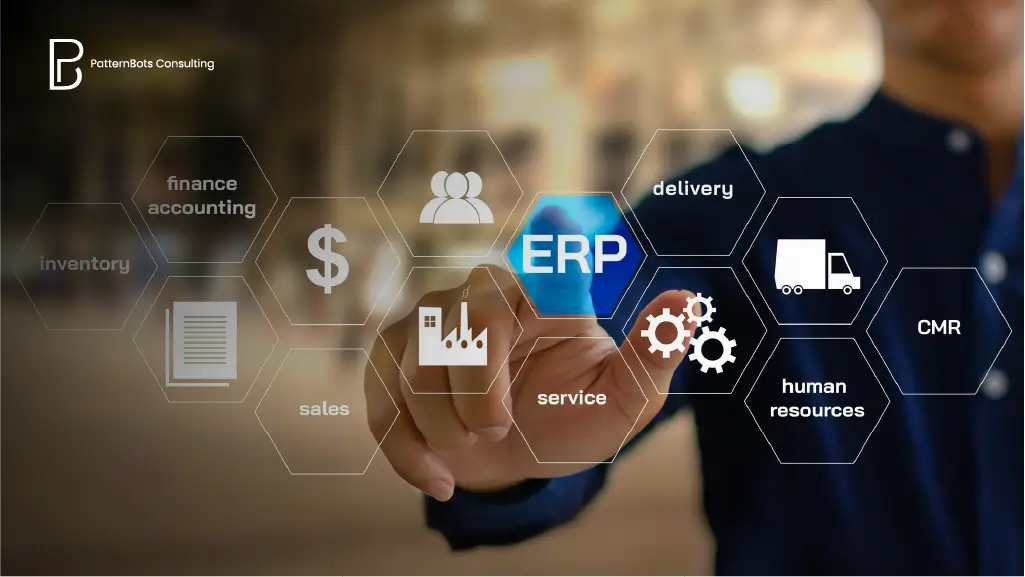 Enterprise Resource Planning (ERP) systems are being widely adopted by businesses globally because of their ability to –
Manage diverse business functions like sales & marketing, supply chain management & procurement
Simplify procedures of complex production plans
Streamline communication and collaboration across different departments
Provide real-time data and analytics
Enhance overall operational efficiency by automating routine tasks, reducing manual errors, and optimizing resource utilization
In this blog, we'll be discussing the Enterprise Resource Planning system's market value, its basic definition, importance, and types. Let's move on without further ado.
Table of Contents:
Introduction( Driving Factors + Market Analysis)
What is ERP?
Importance of ERP for Business
Functions of ERP
Features of On-premise ERP, Cloud ERP & Hybrid ERP
In a nutshell
Market Analysis of ERP Software
Continuous technological advancements have reduced the complexity of ERP systems, enabling third-party apps to maintain corporate processes efficiently. Fortune Business Insights recently published a report forecasting that the global Enterprise Resource Planning (ERP) software market will grow from $46.86 billion in 2023 to $71.34 billion by 2030.
This being said, we are now sure that you have a better understanding of this market. Let's move forward to learn the basics of the ERP system.
What is Enterprise Resource Planning (ERP)?
Enterprise Resource Planning is software that unifies several business processes and operations into a single integrated system or platform. The primary aim of the ERP software is to boost operational efficiency, foster seamless collaboration, and empower data-driven decision-making across the entire organization.
The development of this software system can be traced back to the 1990s in the form of on-premise software. It was developed to combine business intelligence with sales force automation (SFA), marketing automation, and E-commerce functionalities.
Importance of ERP for Business: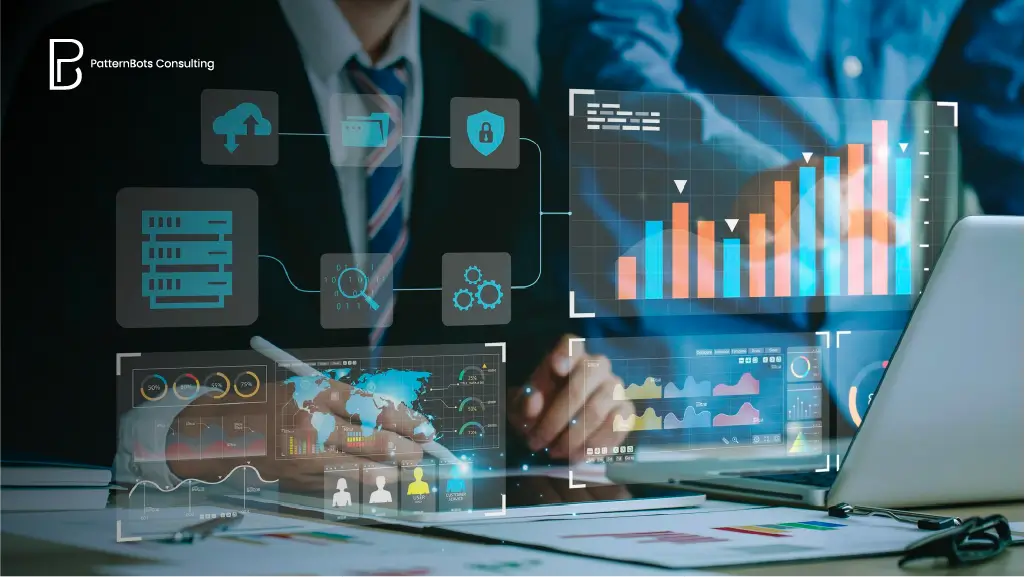 Though large multinational companies commonly use ERP software, it is not limited to them. Small and medium businesses (SMEs) can utilize them as well. Following are some of the reasons why companies must opt for ERP platforms:
Saves Costs
Accelerates Productivity
Enhances Data Analytics
Improves Customer Service
Business Scalability
Saves Costs
The cost of an ERP system may make some businesses feel jittery about adopting them. However, one advantage of investing in them is the benefit of a more significant return on investment (ROI). They also are more cost-effective, as all your business operations are integrated into one platform.
Business Automation Specialists recently published a report stating, manufacturing companies that implemented top-tier practices through ERP systems successfully achieved a significant 22% reduction in their inventory levels. Furthermore, these companies experienced a noteworthy reduction of nearly 20% in their overall costs.
Accelerates Productivity
The integration of business operations boosts productivity as it eases team collaboration. ERP software has cut down on unnecessary steps and streamlined the processes. This streamlined process leads to efficiently accomplishing everyday tasks.
The absence of an ERP system would lead to departments investing more time in handling their core business operations. That would take away the main focus from the critical information that could drive improvements. Implementing an ERP system would support improved sales forecasting with the help of tracked orders. It would also enhance business performance by monitoring revenue and generating sales orders.
Enhances Data Analytics
Thanks to the development of ERP platforms, businesses can now effectively track data-driven insights in real-time. This tracking helps companies make informed decisions or plan strategies for future operations and projects.
ERP enriches data analytics by centralizing and integrating data from different departments, providing a unified view. You will be able to access information instantly for making decisions based on data. Advanced reporting and analytics enable us to track trends, problems, and ways to improve your business.
Improves Customer Service
ERP software provides organizations with a set of customer service management tools that will help them strengthen customer relations, safeguard customer data and develop strategies. The primary goal of the software is to track customer behavior, enabling them to understand the pain points and address them at the earliest.
ERP systems are designed with centralized data that enables customer service representatives to offer prompt personalized support. They possess an optimized inventory management that prevents stockouts and reduces delays in customer service. Enterprise Resources Planning platforms facilitate smooth communication between departments, leading to troubleshooting concerns that require cross-functional collaboration.
Business Scalability
One of the major reasons the ERP system was developed was to scale the growth of a business. All internal processes are simplified and systemized to ensure that all tasks are dperformed without threats or errors. Enterprise Resource Planning software like SAP Business ByDesign offers companies these resources while keeping the business in compliance with national and local regulations.
An ERP system is capable of increasing workloads, transactions, multiple users and data without compromising on performance, operations, or trust. This is crucial for businesses that are looking to expand or experience seasonal spikes in demand.
Functions of ERP: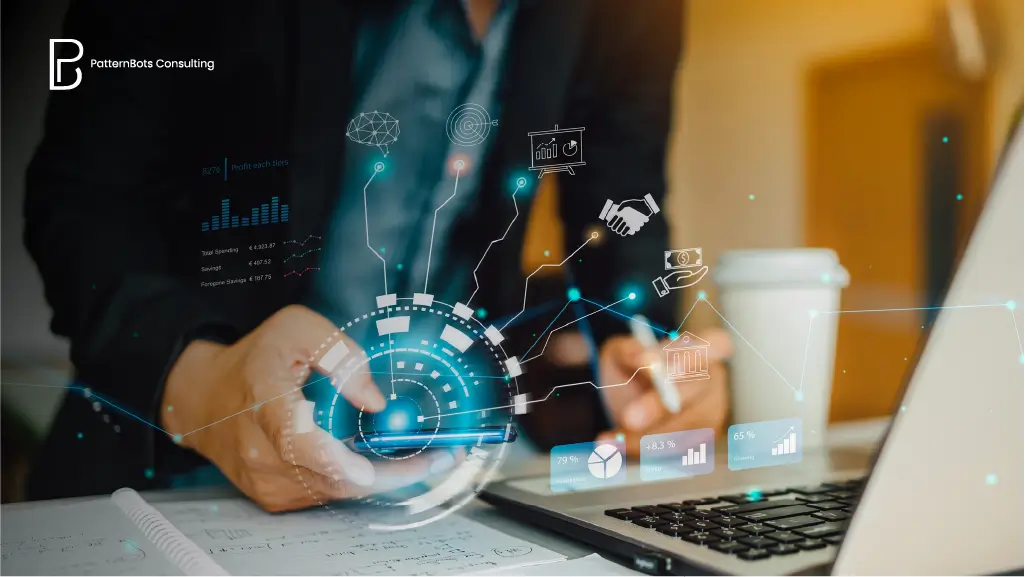 Following are a few functions of the Enterprise Resource Planning software:
Every business or organization needs to monitor several factors pertaining to finances, HR, logistics, etc. Thus, ERP simplifies it all for the companies to enable them to track all business operations.
This software makes the process of integration a total breeze. It extends its connectivity to numerous firm components to make sure that everything is in-sync.
One primary concern when using a software system is that its automation process may cause issues. The automation operation in an ERP increases the speed of the rate at which data transfers to its destination.
An ERP simplifies business functions to such an extent that it can take advantage of its planning to win against its competitors.
Efficient Information Flow
ERP software covers various departments, like accounting, sales, purchasing, and production. It ensures vital information is disseminated to relevant departments. It's constantly updated in real-time, providing necessary data to each department—
manufacturing is informed about pending orders
accounting on payroll
stakeholders on operations and financial stability
ERP systems and software play a pivotal role in the tech world, enhancing efficiency and driving success in the IT sector. Over the past decade, ERP adoption has significantly risen, leading to its dominance in the IT industry. Initially developed for large firms, smaller businesses now recognize their value and increasingly embrace ERP solutions.
Features of On-premise ERP, Cloud ERP & Hybrid ERP: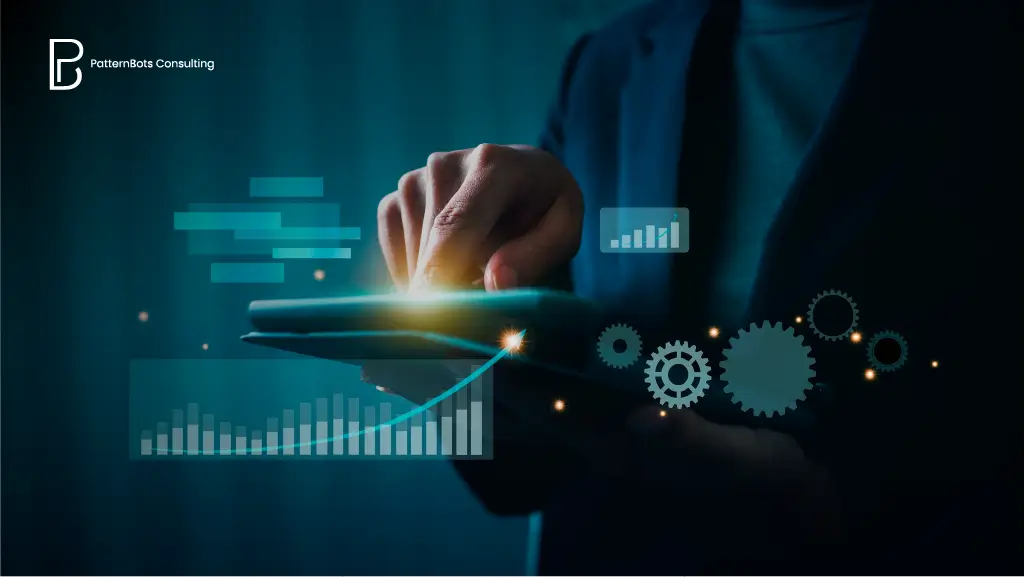 Difference Between On-premise, Cloud & Hybrid ERP
On-Premise ERP
Cloud ERP
Hybrid ERP
Installed locally on the computer
Accessible through web browser
Combination of Both On-premise ERP & Cloud ERP
Preferred by large businesses
Used by small & medium-sized businesses
Opted by businesses migrating from legacy systems
Works without Internet
Requires Internet Connectivity
Requires Internet Connectivity
Data Privacy
Data Redundancy
Data Control & Access
Expensive
Affordable
Flexible
Customisable
Limited Customisation
Limited Customisation
Hardware & Software Costs
Subscription Plans
Implementation takes a longer time
Implementation time is shorter
Implementation time depends upon several factors
Software updates 12-24 months
Business consultant required for updates
Software updates are managed differently for on-premise and cloud components
Software is owned by the company once the license fee is paid
Need to pay monthly/ annual fees to maintain infrastructure and vendor software support for real-time data storage
Payment structure for Hybrid ERP services can be complex due to the combination of on-premise and cloud-based components.
On-premise ERP system
Features of On-premise ERP System are:
Manages its own application directly
Applications are hosted on servers in the organization's premises or within a private cloud environment
Software is available for either lease or purchase, subject to a fee
Requires higher investment of time and money
Cloud ERP System
There are two types of Cloud ERP Systems-
Public Cloud
Private
Features of the Public Cloud ERP System are as follows:
IT resources are available from the external service provider
No internal access; use lease system
Pay fees based on specific functions
Prevent costly unused capacity
Perfect for fast ERP deployment
Dynamically manage and virtualize resources
Standardized solution for multiple users
Features of a Private Cloud ERP System are as follows:
IT Resources are dedicated to one organization
Exclusive access for employees
Hosted internally or by third-party
Similar to public cloud ERP
Privately owned or proprietary architecture
Both achieve economies of scale
Cost and time advantages
Hybrid ERP system
The following are the features of a Hybrid ERP System:
Critical apps operated in their own data centers
Access other apps from public clouds
Faster implementation, reduced costs
Embrace bimodal IT approach- Combination of traditional and agile IT
Balances advantages of both systems
Flexible range in time and cost
Read More – Top 10 Programming Languages To Use In Cyber Security Programming
ERP In a nutshell,
We have discussed the Enterprise Resource Planning (ERP) system/ software and its importance. Furthermore, we have shared the features and differences of on-premise, cloud, and hybrid ERP systems. This software platform is suitable for almost all businesses. Some of the industries that majorly use an ERP system are:
Manufacturing
Supply Chain Management
Healthcare
Human Resources
Educational Institutes
Real-estate
PatternBots is an IT Company based in Antwerp, Belgium. We specialize in software development and delivering exceptional business intelligence solutions. Our team of experts excels in crafting innovative and custom applications that empower businesses with cutting-edge technology. We prioritize transparent partnerships and strive for a transformative impact, making PatternsBots the top choice for achieving digital excellence.