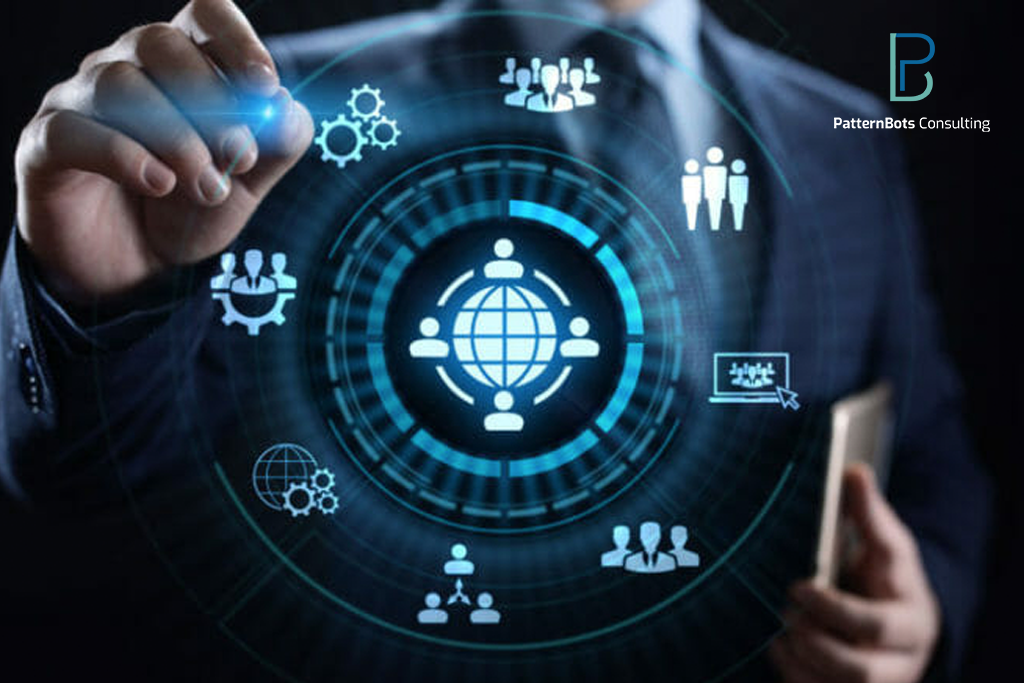 Over the decade, technology witnessed incredible advancement, and among them, robotic process automation, machine learning and artificial intelligence are some of the greatest achievements. Integration of this technology into the IT business model via outsourcing brings transformation in day-to-day operations. We can also observe the fantastic change in job roles, growth, and cost efficiencies.
Advancing technology has brought a widening skill gap where growth in these technologies and clouds has meant stakeholders are continually catching up as the pace of advancement increases. It is difficult to stay updated, utilising and engaging with technology and also, it is hard to grip. This technology control develops and leverages alone, and there is no sign of stopping soon.
The above situation presents an interesting and difficult challenge. Although technology has changed, the skill set of stakeholders who utilise it are the same. This creates an increased reliance on third-party providers – the capable digital elite – who have built and grown business models based on the failure and others' inability to accept change.
A business model built on failure, not a success.
Over 10-20 years, nothing has changed in the IT industry. Among them, consultancy firms are still utterly reliant on companies failing in management and thus leverage their technology to exist. In this, the consultancy model based on failure and reliance needs a mindset shift and here is the main ethos come into action. Most companies work on benefiting their stakeholders and not just limit them. Such companies support and empower businesses to understand and control their technology better. The IT industry can improve by improving skills and capability and the individual team within it.
Business is waking up to meet the growing digital skill gap.
According to the Department for Digital, Culture, Media & Sport (DCMS), 82% of online advertised job openings across the UK require digital skills. But currently, there is a mass deficit of suitable talent. With the right staff, the right digital skills and knowledge of the latest technology, a business can quickly outpace its more inertia-fuelled competition.
With alarming statistics, more and more businesses are waking up and realising digital growth. They understand the need to take ownership of digitalisation to gain a competitive advantage and leverage next-generation technologies.
However, the chicken and egg scenario remains the same, and in that, a business needs to call an external consultancy to implement or migrate to more advanced technologies.
So this is the point where the skill gap grows, where the business stands still, and the agency takes over any progression in the digital skillset. A company or we need to implement real change to help the business flourish and move past this painful period and accelerate self-sufficiency.
Self-sustenance increases opportunities in IT outsourcing
A business that can think for itself and make the right decision without depending on third parties for decisions has the real opportunity to grow.
The traditional IT outsourcing model holds back businesses and prevents them from leveraging next-generation technologies and improving self-sufficiency.
This revolution is the new realm of IT consulting. It identifies what business needs and works closely with stakeholders to grow their skillset and later leave them the control to drive future scalability and growth.
Technology is incredible and has the power to transform the business into something extraordinary. But this can happen only when we, the members of the digital elite, let them function. Learn how to avoid IT outsourcing problems by being digitally active. Digitalisation cannot be seen as a complete solution for business processes. It needs support and due diligence of suppliers and customers, which is done offline. Confidentiality and proprietary information and financial flows still need to be clearly defined and executed. It is the mutual responsibility and both to give equal opportunities to each other for growth. If you have any queries related to IT outsourcing, our experts are ready to answer. We are an IT outsourcing company, and we see change is inevitable. For more details, please visit our website Patternbots.