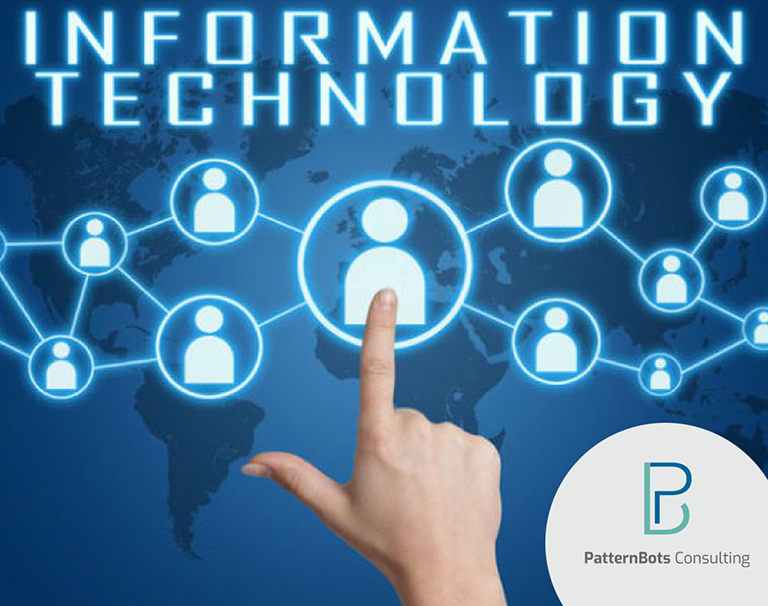 Through several sub-services in IT outsourcing services, clients can develop the right sourcing strategies & vision and look for the right service providers. The company also structures the best possible contracts and government deals for a sustainable win-win relationship with service providers.
With increasing business complexities and evolving disruptive technologies, it has become very important to deliver IT-enabled business process effectively for the best outcomes.
There are a lot of benefits of outsourcing. It enables enterprises to reduce costs, increase time to market, use external expertise/assets.
The technological up-gradation calls for an organization's needs for innovation, retention and sharp competitive edge.
PatternBots is a strategic outsourcing partner that speeds up innovation and transforms operations for maximum revenue generation and fruitful business impact.
With companies being hit by digital "trough" the challenge of aligning the organization's capabilities, talent and spend enormity is realised.
To bring your company out of the trough, outsourcing play a major role and your IT infrastructure and operations are handled in a wise way.
Let's focus on the reasons for IT outsourcing:
Labour and the operational cost gets lower down
You can gain focus ability of staff and resources on core business projects.
Leverage wide-range of knowledge through pools of experts
Reduces the risk for projects by substituting internal resources who do not have time to compete and skills.
Implementation time is speed up for IT infrastructure maintenance and other activities.
Through the help desk, outsourcing increases end-user satisfaction.
Corporate wise IT performance improves by using the latest technology
Reduces risk and compliance criteria
Capital budget expenditure with 24*7 support
Upgrade IT performance and improves overall end-user and IT security.
"Security as a service" features give advance level IT security.
On temporary projects, outsourcing helps gain knowledge.
What IT functions you should outsource? And what PatternBots offers?
Check IT task outsourcing needs by relating it to IT staff efforts and cost to business goals. By outsourcing, you can free up IT staff to focus on business and goal-driven projects.
PatternBots monitors manage and provide 24*7 help desk service and helps train staff and IT service managers to handle problems quickly and cost-effectively. IT outsourcing services save money and also provide a better service level internally and externally.
The true value of outsourcing depends on the client's and vendor's potential to plan and execute an effective transition. Many companies around the world have achieved their dream growth through reduced cost, improved service and delivery with PatternBots. We are your strategic outsourcing partner. Many companies see outsourcing as a more predictable, scalable and reliable way to carry the business forward.
Being your IT outsourcing services partner, we assure you certain things-:
Better service delivery quality
Flexibility and adaptability
Technology experts
The greater level of efficiency
Iterative returns on investment
Risk management
Time and cost-saving advantage
As your strategic outsourcing partner and enterprise innovator, PatternBots has extensively adopted long-term sourcing strategies. We work on innovation and delivery of revenue and gross profit to our existing customers. We show domain depth, process engineering skills, utility model and enable financial paradigm. Contact us now to begin a conversation and find out how outsourcing your IT service to PatternBots will provide you with a return on investment.