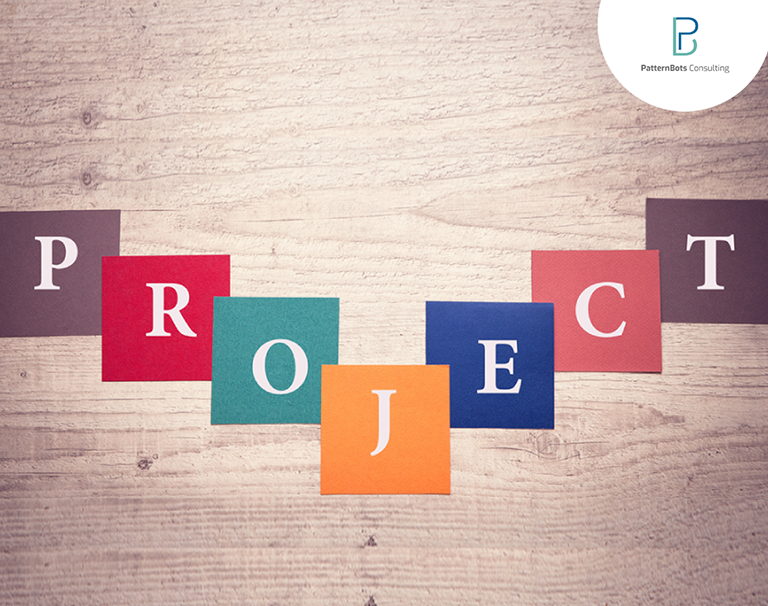 As we all know, migrating applications and data of enterprise to the cloud include a laundry list of considerations. Get complete control over storage solution and enhance security through cloud migration strategy. After introducing the cloud, organisations questioned the wisdom of dedicated or shared data centres. Managing the data centre is also a full-blown task and requires core competency in maintaining the organisation's data.
Some things are better left to experts. Cloud storage companies such as PatternBots provide enterprises with storage solutions in lesser time, resources and money to establish, maintain and upgrade storage facilities.
Key factor before opting cloud migration are:
Reduced maintenance and infrastructure establishment cost
Minimal up-gradation cost
All-time availability of the latest technologies
Faster response time
Concentration on product development
Reduced Operational risk
Step-by-step guide of the cloud migration process
Cloud migration is a complex process and, if not done correctly, can spiral out of control. Before migrating towards the IT portfolio, we should establish the process of cloud migration. There are universal five stages of migration.
Business planning and migration process
Based on the unique business and IT portfolio, an organisation should build its own cloud migration. The cloud migration journey should never be underrated or undertaken based on reduced cost and prime quality. A sound business plan enables the team to prepare themselves in the actual process of cloud migration. The process runs smoothly till the end by bringing all the stakeholders together at one page. Cloud migration is not a one-or-two day process but is a lengthy technique depending on the number of applications to be migrated, checking architecture whether they are new or old.
Portfolio discovery and proper planning
Full portfolio analysis of applications, environments, interdependencies and desired business results is calculated and checked once all agree to the cloud migration process. As per business goals and priorities, the organisation should build its own migration strategies. A company should make a list of portfolios of applications which need to be migrated, as this will make the task easier in the later phase. Detailed portfolios help the migration team to draw a suitable cloud migration strategy.
Designing/migrating/validating applications
From the overall portfolio, the focus shifts to individual applications that need to be migrated. In line with cloud migration, each application is designed, migrated and validated.
A company must adopt this iterative phase as a continuous improvement approach. A team must improve by learning from the migration of each app.
A company can achieve better migration outcomes through implementation of the iterative approach.
Modern operating model
Welcome to a new operating environment by migrating applications to the cloud. By first few migrations you can learn and have your own operating model. This model after optimisation will help you achieve business goals and switch from the traditional method to modern operating model. Cloud migration is not a one day task; you need to add applications to cloud environments to speed up the migration process and keep adjusting to achieve maximum output.
Cloud migration strategies:
Before undertaking the cloud migration process, it is important to have a cloud migration strategy to deal with all complexities. Depending upon its design, outcomes and dependencies, every application must have a distinctive strategy. Below mentioned strategies are a combination of generally adopted strategies of cloud migration.
Rehost
Replat form
Repurchase
Re-factor/re-architect
Retire
Retain
Things to keep in mind for successful cloud migration
There is no single point solution in cloud migration. The strategy and approach depend on many factors like application architecture, the criticality of the application, business goals, available resources etc. let's check some best practices to be followed for successful cloud migration.
Pre cloud migration stage
In this stage check which assets you own and which will be the part of the cloud migration process. This helps you in estimating the cost of license management, time and resource planning and allocation. Prepare a detailed strategy of the cloud migration process and share it with the people involved. To monitor cloud migration, setting up cloud migration, and access management is an excellent idea.
Cloud migration stage
Start small and simple in cloud migration. Start with simple and small applications and once you gain experience to migrate to complex and larger applications.
Migration process brings a transformation phase within an organisation and promotes automation process and automation culture. Maintain this automation culture even after the migration process is complete. This will help you to gain maximum benefits. Take advantage of fully managed service by cloud partners and make the task easier for your team and customers. The increased cost will be compensated by the save time and effort.
Post cloud migration stage
To achieve business goals, you must promote the agile and DevOps mindset within the team. For monitoring services and maintaining applications, mostly cloud hosting providers have cloud support service or cloud-native tools. Never shy away from developing your own customised solution by taking full advantage of tools and services. Throughout the migration process, make sure to upskill and re-train the team members.
Challenges in cloud migration
Cloud migration strategy should have the ability to tackle key challenges associated with it. Let's check some Cloud Migration Challenges which a company faces and are often involved in cloud migration. The intensity depends on the environment and scenario. 
Finding a great fit for your migration complexities
Separate migration strategy for different components
Inevitable organisational changes
List potential vulnerabilities and check cloud security
Avoid vendor lock-in
Past performance of vendor and outage
Rely on a single source of truth by visualising each migration step of the transition. Make sure everyone needs to build a secure, compliant and stable infrastructure. Cloud migration can transform your business in many ways. It has a lot of potentials and using the strategies, framework and process; you can develop your own cloud migration plan. Always remember, customise the plan according to your business requirements to achieve seamless and easy cloud migration.