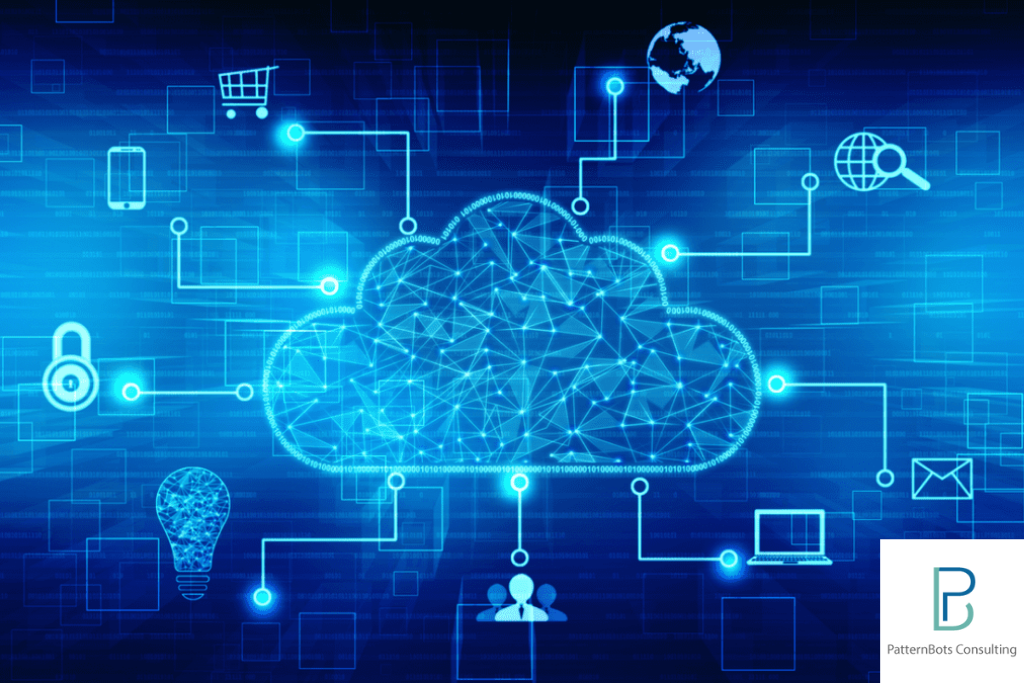 With accelerated proliferation of mobile, IoT and edge devices users are generating more data than before. This unparalleled growth in data volume defines that service providers never had a great opportunity to gain insights from data which they could have accessed.
Through gained data service providers could achieve following:
Deliver personalized customer experience
Analyse and predict the product and services a customer wants and provide them competitively.
Prevent churn by predicting
Accelerate market features and services
Reduce costs
The major stumbling stone which comes in the way of providers is how the organization stores data, categorizes and access data. Data organization is surreal and very crucial for an operator's ability to make use of the information in the system and allow decision makers to extract the business insights and add value to the business.
Data challenges of service providers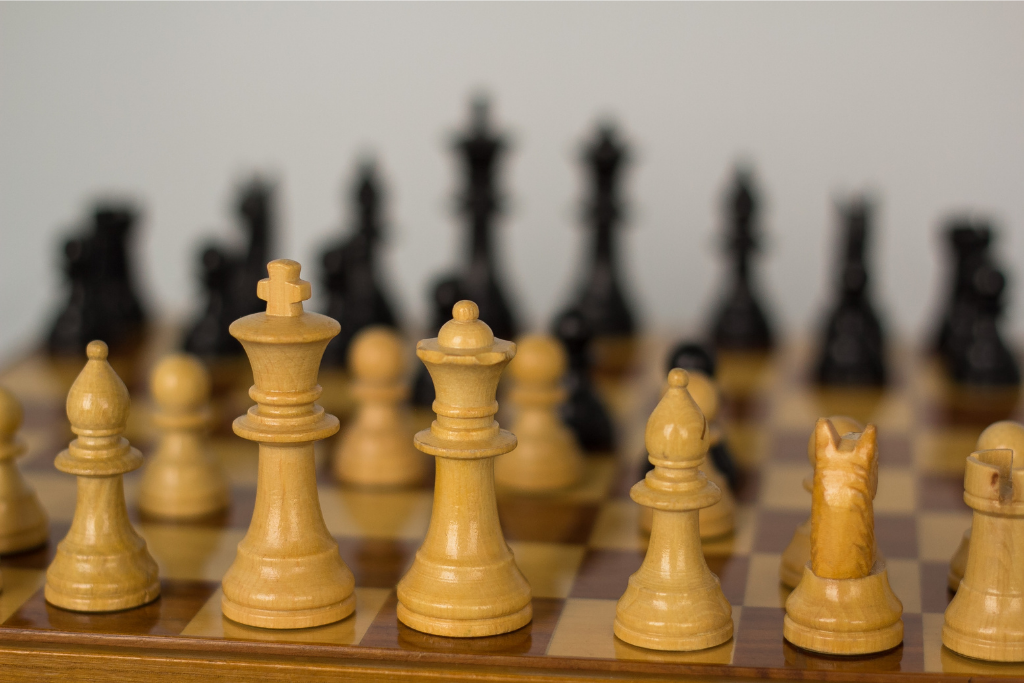 The challenges which service providers most frequently face while trying to organize data are accessibility, visibility and ensuring faster insight time.
Poor business decisions due to poor data quality
Create data quality by governance and management and it is very difficult to execute with multiple data sources and large quantities of data streaming at same time along with ensuring privacy regulations.
It is very critical in operational systems and it requires real-time decesioning. It is also difficult to achieve when there are more legacy systems.
It is mandatory for building effective data models and driving insights. It is often unattainable with data dispersed across many organizational systems.
Sharing among teams, departments and operating companies is very difficult due to the prohibitive nature of Cost, complexity and organizational differences in data sources and uses.
Overcome the challenge
The value of public cloud
Overcoming challenges and improving data is the first priority. How data should be used and prioritizing public cloud over on-premises data centers is very important.
The benefits of cloud for scale, elasticity, agility and cost-efficiency is very well known. There are additional data-centric benefits of cloudification.
These all are equally important and strategic for the success of the service provider's business and include analytics.
Deriving new customer insights from data
Developing new data driven solutions
Unlocking the potential which is often trapped in data
Worth of well organized data
Well-organized data is of utmost importance. Analytics can be applied to analyze and optimize customer journeys and intelligence is added in customer-related workflows.
Decomposing the journey into domain and entities comprise KPI identification which matter most to customer and business. This enables service providers to gain insights which they need to optimize engagements, drive intentional journeys and prevent fallout and improve business outcomes.
This intelligence you get from well-organized data (machine learning,algorithms and high-performance analytics give recommendations to service providers. They know when to execute predictions for delivering hyper-personalized experience, regarding product fit, price plans, offering configurations, support channels and much more.
Before migrating data from data center to cloud it is critical to make sure the data migration is meticulously planned and data is well-organized so that we can get analytics and insights.
PatternBots cloud service enables service providers to plan data migration strategically and organize in such a way that it can extract all strategic insights and need to deliver value and drive the business.
To ensure data management, the offering comprises three key practices.
Data build helps migrate data to the cloud and modernize data infrastructure.
Building smart data warehouse in the cloud
Data integration and cloud onboarding
Data quality, governance, privacy and compliance service
We use AI and analytics for faster insights and improved automation. We use following ways
AI catalog solutions
Machine learning operations services (MLOps)
MLOps and managing data operationalize and govern data and AI using
Data managed services
Data analytics as a service
Learn more about how PatternBots can help you plan, organize and migrate your data to the cloud at [email protected]
Cloud migration vs modernization: what to choose?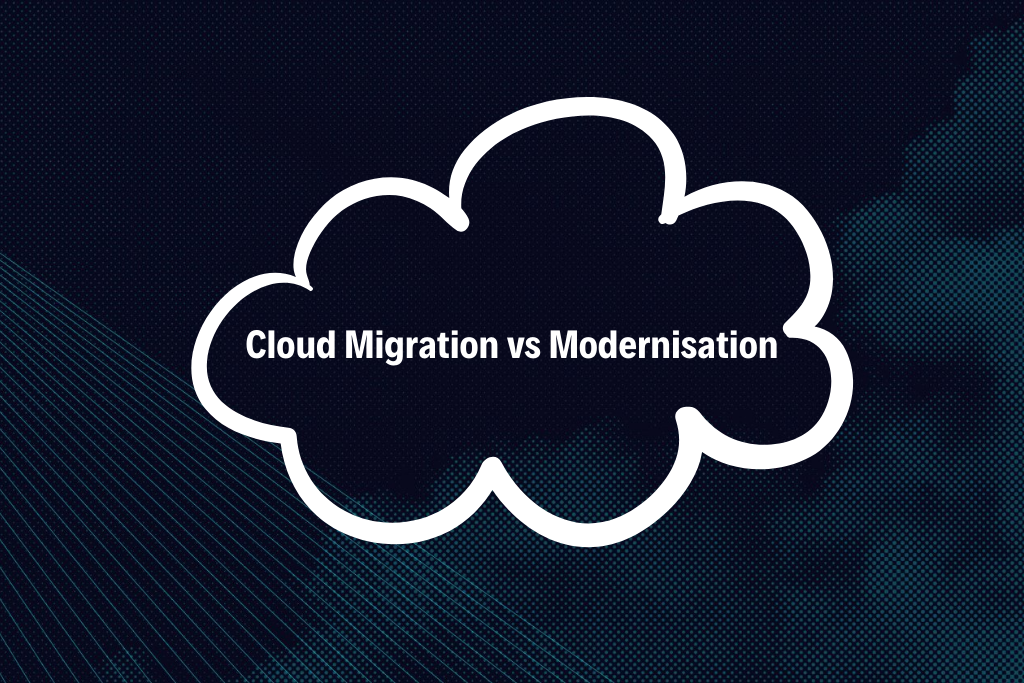 Many organizations depend on legacy applications for their core operations. Ageing software should not derail your cloud strategy. Windows server 2008 and SQL server 2008 both ended their support service in June 2019 and January 2020. We are AWS consulting partners and experts in delivering support to the customers along with secure scalability. We can minimize disruptions, reduce costs, and optimize speed by methodically assessing software and applying business requirements. We also re-architect, rehost and apply DevOps practices and optimize returns on cloud migration investment.
Let's learn the right cloud migration strategy?
Lift and shift your data is what exactly migrating an application means. To modernize application further means breaking down the application pieces and taking each part and building it to gain efficiencies and reduce costs.
Following are major cloud adoption trends
Cloud migration of applications
Migrate and modernize business applications
Enabling multi-cloud with optimum cloud platform choices
Gartner trends projects the market size and growth of the cloud service industry three times the growth of overall IT services. By shifting data we will definitely see potential benefits. Today enterprises are looking forward to simply migrating to the cloud or transforming businesses and switching towards a modernizing migration approach.  
Comparison between migration and application modernization services
Migrating means taking your old infrastructure and transferring it into the cloud. It doesn't benefit by cost and efficiency and fails to give your application a growth perspective. The scene where you can take your business to the next level is missing here. For small scale cloud migration works wonders as the resources are limited. The most important part is that you involve all your business units in the process to prepare for the impact change will bring.
Migration coupled with modernization can enhance overall operations and give technology fresh perspective. It improves communication and collaboration across departments and gives rise to better organized processes and workflows. The actionable insights gain real-time reporting and help respond to issues faster and meet customer demand efficiently.
Why is the blend of application modernization and cloud migration better?
Companies with limited resources who are replacing platforms one at a time instead of complete modernisation is often considered as first choice. Going for application modernization services is a wise option. The plain cloud migration of the system is not practical and cost-effective. The real benefits of boosting efficiency, reducing TCO and gaining actionable insights comes from data migration and with application modernization. Modernizing legacy workloads maximizes the value and gets business returns from assets.
Factors to consider while choosing correct application modernization service
Legacy context of every organization is different and so are the business goals. There are plethora of cloud migration and application modernization scenarios and each have its own pros and cons.
The most important starting point to making migration vs modernization is understanding the pain points of your business. Take the age and maintainability system into account and put together a modernization strategy. Choose a cloud platform that suits your demand and come up with corresponding architecture to execute cloud adoption plan.
Conclusion
Application migration needs limited resources and ROI and helps you gain business and grow at a sustainable level. When you decide to revamp your business from scratch as a part of whole application modernization it leads to a migration approach. Your scalability, reliability and most importantly security will be kept higher and as a top priority. At PatternBots we offer 30% potential cost savings by our modernization and migration capabilities and gain 100% compliance by all regulatory standards.