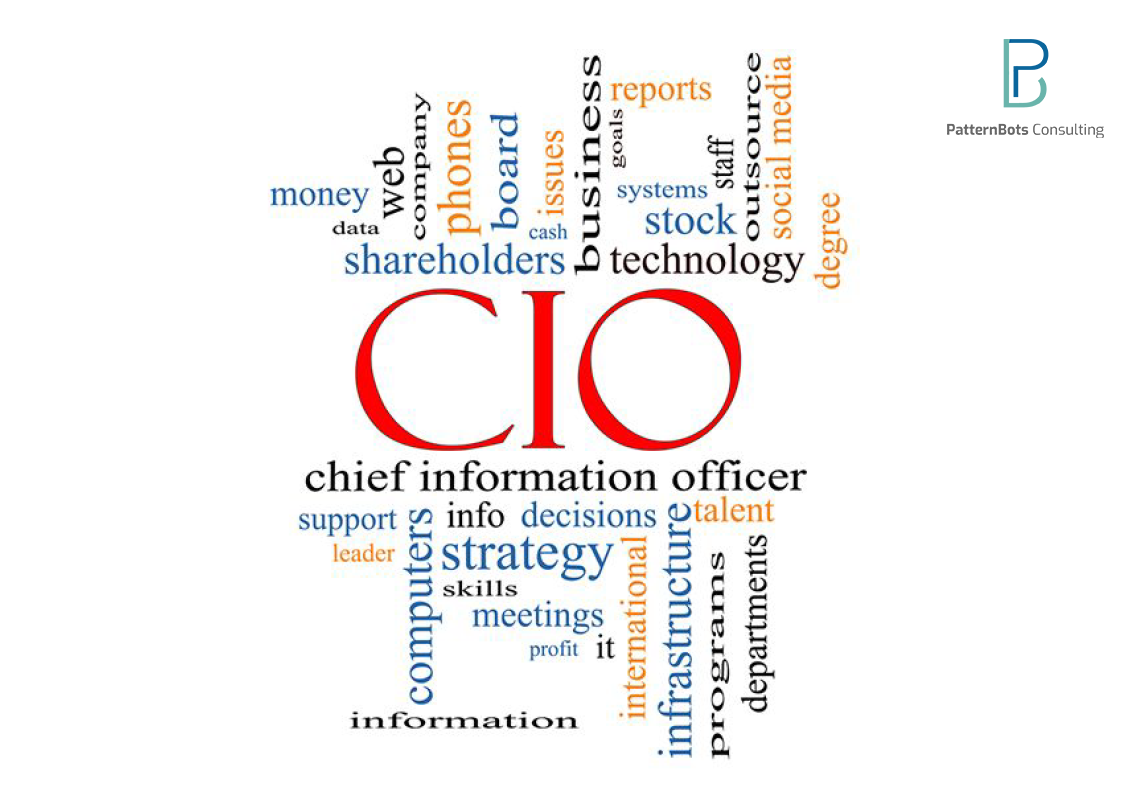 We all know chief information officer is a big word to talk about. Whether you are a small or large IT business organization, for your next level of achievement, CIO advisor or consultant plays a crucial role and so is CIO consulting. For significant effect, many organizations use external CIO/interim CIO/virtual CIO. Being a leader of an IT department, we can understand your everyday challenge. Be it managing IT complexity, data migration challenges, or unplanned delays keeping cost under control. You and your department is always expected to manage, transform and innovate like a PRO. Stretched time and less focus on new research fail you in achieving business goals and objectives.
How about utilizing the service of an external CIO/ interim CIO/virtual CIO advisor?
Well, an advisor uses his decades of experience and uncover unique ideas and creative solutions to meet your business requirements. And also it helps in implementing these ideas and strategies and drive business value.
It is imperative to find such an experienced partner to achieve the desired success and meet solutions without the fear of growth and budget.
A CIO puts business requirements first and advice on effective designing, building and managing complex environments.
Well, well, let's take a moment to remember why this blog!! Why are we here and what we have in store for you??
With numerous upcoming technologies online, IoT, Cloud and advanced analytics, it is tempting to become an evangelist for the convergence of these technologies.
We are not here to sell shiny things; instead, we are here to showcase the true facts and as a CIO consultant or IT vendors; we focus on rendering desirable business outcomes.
Overcome your odds with PatternBots CIO consulting approach 
CIO consulting key deliverables-
Interim CIO
IT strategy and roadmap
Policy & process Development
Project portfolio management
Merger and Demerger
The actual focus of the chief information officer is to ensure maximum efficiency and performance of IT and to improve the overall ROI of the company. IT's success and failure depends upon the shoulders of the managing team as an aim without clear leadership is like a ship without a captain; you can't sail long. According to the recent survey, half of all IT projects fail because of poor guidance and mentorship. Beat the odds by taking the advice of experienced former CIO and leadership consultant Mr Jai Sisodia of PatternBots.
Why PatternBots consultative CIO services?
PatternBots CIO consulting service actively practices modern technologies. We leverage internal enactment to attain sustainable, economic strategies and address complex business issues—flashlight on why clients choose us as a partner.
A full-time CIO proves costly
A short-term CIO requires Strategic initiatives and skills of executive program leadership
Short term and strategic positions such as "carve-out", "spin-downs" are hard to fill.
Role of CIO is getting more specialized, i.e., chief cloud officer, chief security officer
Low-tech industries find it difficult to attract technical C-level talent
Sourcing a full-time CIO is a lengthy process, and thus it can leave operational gaps.
PatternBots work effectively towards digital transformation, and we achieve this through leadership, proper strategy & clear implementation.
As per the survey
"Many companies not being digitally transformed are not being able to match up with the competition. Digital transformation requires leadership & direction. CIOs are responsible for around 40% of the digital transformation in the corporate world."
Why you need PatternBots CIO consulting?
PatterBots CIOs are "specialist" not "generalists". We are not like generalist IT provider's who repair IT, sell you something and leave. Our prime focus on the following aspects.
PatternBots incorporate technology into your operational processes
We gain value from your IT
And we align technology properly as per your business goals.
Pattern bots use a proven methodology of the plan, build and support while optimizing the IT infrastructure.
Who can enjoy pattern bots CIO consulting service?
Pattern bots have a proven record in placing senior executives when needed- an interim CIO benefit your organization no matter its industry sector or culture, as an interim is well-positioned to benefit a company.
Global corporations
Medium-sized enterprises
Start-ups and venture-capital-backed businesses
Private equity portfolio companies
Public sector
Vendor management
Key takeaway points-
We are the first choice partner for global CIO consulting service and provide digital stability to business needs. If you are planning to grow your business and wish to attain balance, PatternBots is a one-stop solution. Please book an appointment now with our expert and understand in deep. You can contact us at [email protected]. Let's collaborate and transform the digital world together.