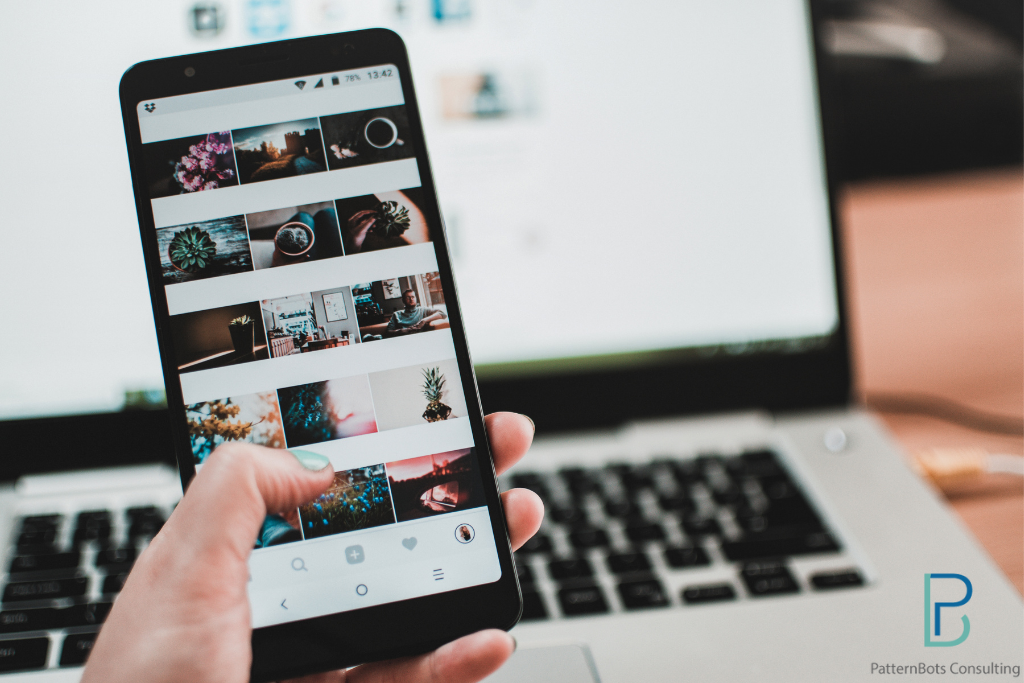 ​There are actions that you should consider and mistakes you should avoid if you are planning to hire a developer. Through this article, we will cover the major tips which you should keep in mind while choosing the best app development company.
Top tips to choose the best app development company
Look for a specialist
Look for a company that has a mobile app development service as a speciality and not just a side branch. This is very common with software and app development companies where it is very difficult to choose the right one. Mobile developers should know the required programming languages, SDKs, and the specific chosen mobile device (iOS or Android).
Jack of all trades doesn't work wonders in every case, and it is not necessary that he has enough professional expertise. For e.g. if your target is to get a hybrid app development, then​​ you should look for companies specifically specialized in it.
Often software development companies provide a long list of technologies and specify what technologies they work on, but you can find differences by checking the vendor's portfolio and the amount of iOS or Android development apps they have built.
Keep in mind application scope is not the deciding factor
Often clients choose a development company by checking their portfolio and analyzing that vendor had built a similar app previously so he can make it again with the same perfection. But the point is, it is not necessary and does not necessarily mean that the contract is right for you.
For example, restaurant and news apps are developed from the same component. Dating apps use chat functions in the application and for food delivery service, an awesome chatbot function will work wonders, so here it is not necessary a dating app developer can only build an awesome dating app; he can develop a cool chat functionality app for a food service company.
If your RPF is detailed enough, ask for estimate
We receive requests for many apps asking for brief descriptions. Our potential client will ask the same request or proposal from our competitive companies as well and compare the offers.
Suppose you are a construction company and your customer asks how much does it cost to build a farmhouse? Now you understand the pain point.
To avoid such problems, make sure to add every detail and describe the product in-depth in your RPF. This is how potential vendors will be able to make more accurate proposals or price estimations. This is how you can easily compare companies even if you have hired a new contractor and he will not misunderstand the scope of work.
Start a trial contract
Conduct several hours of interviews with your potential vendor, but this will not bring you the right conclusion or guarantee you that he is the right fit for your project. The portfolio, proposal and speech is not enough for buying. The only way to find out your contractor is a good match can be done by working on it.
In a trial contract, define the scope of work in the first one or two months. Observe the developer's team and actions.
Luckily, changing your contractor is easier. The minimal risk associated with a trial contract allows you to analyze everything. By the end of the trial, you will know how comfortable you are working with the vendor on a long-term basis and their way of working.
Fractionate tasks into different sections
This advice is about dividing the trial contract. If you want to develop a mobile app from scratch, you need to segment the deal on the basis of business analysis, UI/UX and a lot more. Segregate these tasks into individual contracts and use them to test your potential vendor.
You will receive a specification of requirements and layouts for all your app's screens as an output. If you have all the material, you can contact several mobile app development companies with your RPF. This will help you to compare your proposals and estimates.
Choose the right vendor size
Suppose you are a startup with a team of four to six developers and you contact a company with a team of 1000+ employees, here you can easily figure out how the company will place in the customer queue according to size, project and turnover and what level managers and app developers they will assign.
If your next round of investment is close and your plans include scaling your team, of course you will certainly not want to be deprived of the CEO's attention and you will probably be offered competitive rates. Here, your team's growth will be at risk.
In this case, a small mobile studio will not have enough resources and thus the vendor company has to provide you all the resources they have and currently hired developers.
We suggest you hire developers proportional to your needs and by doing this, you will be appreciated as a customer and a company's capacity will allow you to scale.
Be transparent
Have you signed an NDA? If so, make sure to tell your vendor about the current scope of work and general plans for the project.
In the past, there were cases where startups hid their vision until the contract was signed. Keeping an idea a secret often causes troubles during the development process.
As a developer, we appreciate customers who make it clear that they would like to add an in-house team for future projects. This is how we can assist our clients in interviewing and hiring a team.
For your potential vendors, make sure your all-strategic plans are clear. If you want to switch from one app to some other app or e.g. culinary app to grow in a full-fledged social network, your vendor will have the exact idea and the right approach developing architecture. This process saves time and money.
Analyze references and reviews
When you are searching for hotels and restaurants, you look for reviews on apps like TripAdvisor or Booking.com. Other's feedback matters and works within the application too.
Use B2B directories like Clutch and GoodFirms to read people's opinions about the potential vendor. Clutch reviews are tested and authentic, and it is almost impossible to submit false feedback. Using a Clutch, you can reach your right vendor or select a project from the developer's portfolio and request the representative contact information about the customer's company.
Acquaintance the people who will work with and know them well
If you want to learn about the vendor company and what type of project they can deliver, then checking the portfolio is a great way. Always keep in mind a company doesn't work on a project but their employees do.
Every employee has a different background and expertise. It is very important to practice interviewing app developers before starting a project. Share your preferences with the pre-sale manager and regarding future members of your remote team.
Wrapping up
Meet the need of the best application development company by contacting PatternBots. Our team of expert developers read and understand every aspect of app requirements and suggest the best viable product and strategies for app development.