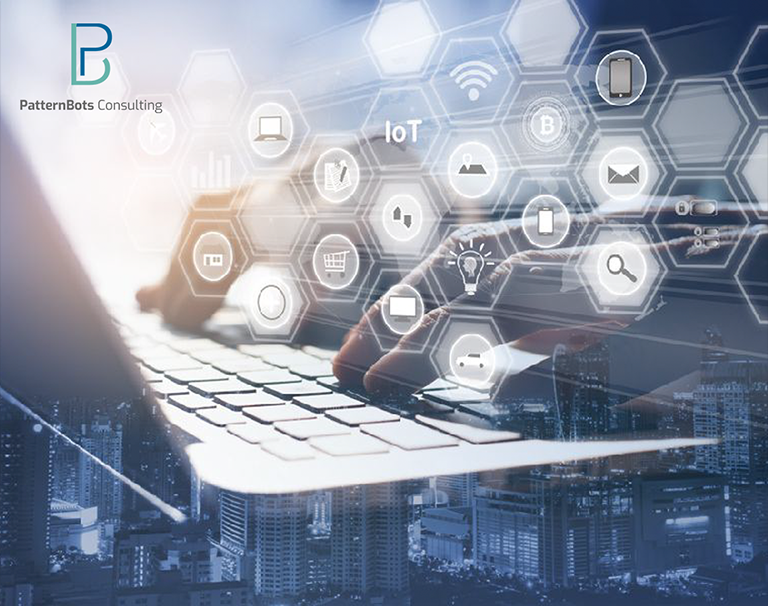 Professional's design, develop and deploy computer applications through a process of application development. Creating a computer program by implementing various processes that a business requires is what application development company like us do. There are many steps in application development such as research, development, maintaining and re-engineering IT solutions to satisfy evolving customer needs.
The need of an hour is to hire or appoint professional application developer and become a proud owner of an app without wasting time, money and resources.
PatternBots DESIGN, DEVELOP and DELIVER apps that are attractive, intuitive and bug-free. Now break boundaries with your project by choosing us your application development partner.
Major application development services we provide-
IT transformation and transition
The transition phase comes between contract signing and service start-up while outsourcing project. Transformation typically starts at the successful completion of the transition and ends with the desired environment reach.
Web application development
We develop custom web applications as per the business requirements, and our experienced & skilled developers deliver robust web apps using cutting edge technologies. PatternBots transform your bright ideas into web properties and uses the latest trends and technologies.
Mobile application development
Are you looking to transform your app idea into reality? PatternBots work in your favour, that is without breaking your bank we bring your idea to the world. We help you find the professionals and experts for all your need and also provide at the same time.
One of the major requirements of PatternBots is to focus on the interface specifications and emphasize on software reuse and exchange. Interface applications contain data standardization richness. This helps software designers to use it in expanding or reusing software components.
We have a comprehensive list of digital-ready services to meet your application requirements. Either it is about developing a new application or modernizing an existing app we at PatternBots best app development company look forward to facilitate you with application development experts. We deliver end results with complete transparency, agility and speed.
Have a look at services we deal in and get a free consultation from experts.
Application development / enhancement
App portfolio transformation (modernization, rationalization and optimization)
New mobile application development (native and hybrid app building)
SaaS customization/ integration
API integration and optimization
App cloud migration and transformation
Architecture Strategy and consulting
Our experts are backed by deep domain knowledge and investments in modern processes and practices. We deliver the best outcomes, as per the business needs.
Why choose PatternBots to meet your application development needs?
We regard our customers and understand their cost of proficiency and timely delivery. PatternBots works on the concept of growing an idea, refining it with expert advice and employing best practices to meet expectations. We work on three core values;
Through our constant learning, we make apps neat and cost-effective
We happily accept edits and feedbacks and we are not afraid of legacy code. We do re-edits in existing projects and work on modernization.
In a cost-effective manner, we provide competent services to our customers and ensure our development portfolio depicts mastery of our craft.
CONCLUSION :
If you are struggling with rapidly changing demands in your business or if you are trying to figure out how modern delivery practises can be adopted on the IT landscape, then PatternBots, a web and mobile application development company is your one-stop solution.
Build your own web or mobile application with us. We provide extensive support at all development stages. We guide you through all challenges coming in the way of the development process. Work with us and feel the difference. Book your free consultation with our consultants and experts and clear your doubts before app development or contact us at [email protected]